Medical facility cleaning is critical in order to keep the building, surfaces, and equipment sanitized. Having a clean hospital room is required. However, how much time, effort, and attention go into floor maintenance? After all, it just gets walked on and with shoes nonetheless, right? Wrong!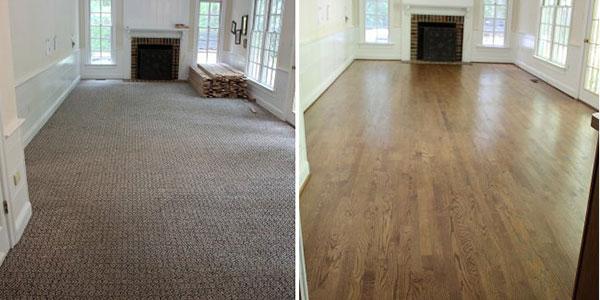 Floor stripping and waxing will not only rid the surface of stains that seem to be practically permanent when you mop, but it will also create a slip-resistant floor. Imagine all of the patients that come to the medical facility every day that already have trouble walking. This will ensure their safety that much more. Other benefits of floor stripping and waxing include greater protection of the original floor surface paired with a sparkling gleam.
Maybe you assumed all parts of a medical facility should be clean, but how do you feel about industrial cleaning services when it comes to floor maintenance? After all, a factory or warehouse is not even seen by customers. However, it is critical that potential clients with large orders view a tidy shop. The floor, which may be thousands upon tens of thousands of square feet, is one of the first things clients will notice. Further, with all of the traffic from workers and moving equipment, it is crucial to have a clean and safe floor in order to prevent accidents.
Floor stripping and waxing can easily be incorporated into your cleaning schedule. Interworld Commercial Cleaning Company proudly serves the Baltimore Metro Area, Washington D.C., and Maryland with commercial cleaning services. The professionals utilize top-rated equipment, green products, and proven techniques.