Warehouse cleaning services are important if you want to maintain healthy employees, protect your inventory, and meet all of the codes and regulations put forth by the government. For that reason, you have to keep your warehouse clean, from floors to ceilings. So find a company that will take care of the whole warehouse cleaning checklist for you.
Doing it on your own is overwhelming. You need to have the right equipment, tools, and training, not to mention the time. Even if you hand the job over to your best employees, you can expect to deal with a headache. You have to supervise those employees to make sure they are doing everything correctly.
You will spend most of your time supervising the cleaning of the warehouse. Is that really how you want to spend your days?
Fortunately, there is an easier solution. Interworld provides state-of-the-art warehouse cleaning services. Our services protect employees, products, and businesses.
Cleaning Storage Areas by IWC
While some warehouse cleaning companies offer a few services, we pride ourselves on providing our clients with top-to-bottom cleaning. Simply cleaning the warehouse floor isn't enough. You need to have a spotless storehouse if you're going to reap all of the benefits. You can get just that when you choose Interworld.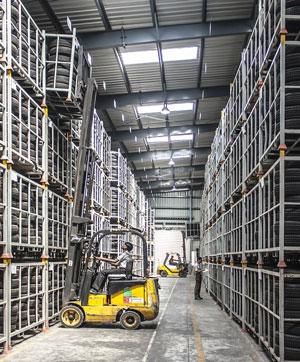 Our warehouse cleaning checklist includes:
Warehouse Ceilings
Vents
Shelving
Warehouse Floor Cleaning
Windows
Warehouse Walls
Auto scrubbing
Adhesive removal
Pressure washing and chemical degreasing
You can get a comprehensive cleaning or pick and choose our services based on your needs. If you aren't sure what you need, have us come out and inspect your storage areas. We can help you determine what you need after the inspection.
Warehouse Cleaning Service Packages for All Needs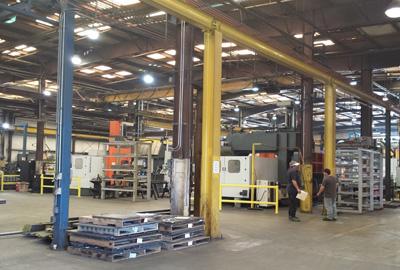 Storage cleaning is an ongoing task. Once we clean your warehouse, it is important that you keep up with it or you will be back at square one. Simply adding a cleaning station to your industrial space isn't enough. The station will help you wipe away the dust you can reach, but it won't be a substitute for a professional cleaning.
That is why we offer standard warehouse cleaning service packages for our clients. Sign up for one of our packages and then we will come out at a scheduled time to clean your storage. This will ensure that your facilities are always clean.
You aren't stuck with a standard package, either. We also allow our clients to customize the package to their liking. You can add or remove services to create the perfect warehouse cleaning checklist for your company. This ensures that you get the type of cleaning that you want every time that we come out to your facilities.
Our packages aren't just about services, either. We also let you schedule your package so our cleaning services don't interrupt your work. Schedule your package during off-hours so you can stick to business as usual, even when cleaning your facilities. That way, you can continue to make money and have a sparkling clean warehouse at the same time. We work around the clock so you don't have to close your doors just to get a clean storage area.
The Latest Warehouse Cleaning Supplies and Equipment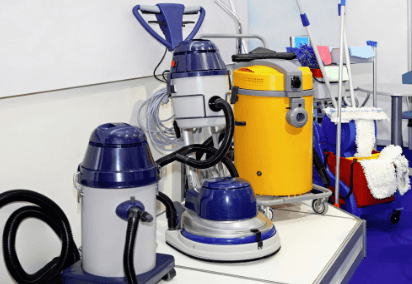 If you purchased it on your own, you would spend a bundle on warehouse cleaning equipment and supplies. Fortunately, you get the benefit of the latest equipment and supplies when you use Interworld, without the burden of the cost.
We stay on top of the latest trends in warehouse cleaning and buy our equipment and supplies based on what is most effective. We can even create a cleaning machine with our vehicle-mounted equipment. This equipment allows us to clean any type of storage or industrial space with ease. It doesn't matter how big or small your storage area is. We can clean every nook and cranny, from warehouse floor cleaning to making the ceilings sparkle.

In addition, we utilize green cleaning agents and chemicals whenever possible. We use these products at no extra charge to you. These agents and chemicals are safe for all kinds of surfaces, employees, and the environment, ensuring that you get the best clean possible without putting anyone or anything at risk. This is a great way to show your customers that you care about the environment. You can win some extra business by showing people that you put the environment first.
Warehouse Cleaning Checklist – What to Ask
You want your storage area cleaning to go as smoothly as possible, which is why we have designed a warehouse cleaning checklist for you to use when hiring a company for cleaning. Ask these questions before you get started so you'll get off on the right foot. These questions are the key to building a long-term relationship with a cleaning company.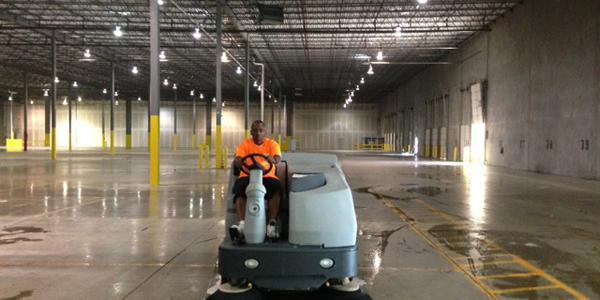 Questions include:
Will I receive a specific crew each time?
Will the crew come at the same day and time every week?
Does your company run background checks on employees?
Once you get your list of questions, contact Interworld and an agent will be happy to go over the answers with you. We are confident that you will be pleased with the way that we do business.
SHORT AND LONG-TERM OPTIONS
We know that some people are ready to schedule or services for years in the future, while others want to go for a test drive. That is why we offer short and long-term packages. Whether you are ready to create a long-term relationship or you need some time to get to know us, there is an option for you.
Learn more about our short and long-term contracts or build your own service plan. Then, you will never have to worry about working in dirty facilities again.
A clean warehouse is a safe and efficient warehouse.
Contact us today to learn more about how our warehouse cleaning services can help your company.