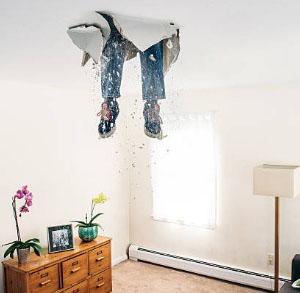 How is that ceiling working out for you? The rest of your property may be clean as a whistle, but how clean is your ceiling? You like to keep your property in tip top shape, but between floors, doors and windows, it's easy to forget about the top interior surface of your building.
Or maybe you haven't forgotten – maybe you realize you lack the proper cleaning equipment, let alone the staff with the skills to operate them. Even if your housekeeping staff is on the ball, the fact is your staff doesn't have the special equipment it takes to reach the ventilators and the corners.
Why You Need Professional Ceiling Cleaning Services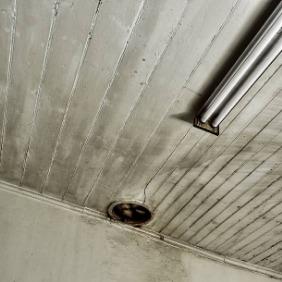 Yes, it's easy to forget about the ceiling. That is, until you start noticing it's an eye sore every day. The soiling of an industrial or commercial ceiling looks terrible, but aesthetics aside – it could hurt your employees or products. These large warehouses and buildings vibrate, shaking dust and debris from your ceiling into your products, or on to you and your employees (or your coffee).
If an industrial facility ceiling is not cleaned on the regular, the smoke and dust will become concentrated in areas, causing "patches" of stains that become more and more difficult to clean. If not cleaned, the stains become stubborn and proceed to create health hazards.
The picture of a dirty commercial ceiling is not any prettier. In places like restaurants and kitchens, this same heavy soiling becomes concentrated, eventually morphing into a greasy substance that puts you and your workers in danger.
---
What Else Do You Get When You Neglect Cleaning Ceilings?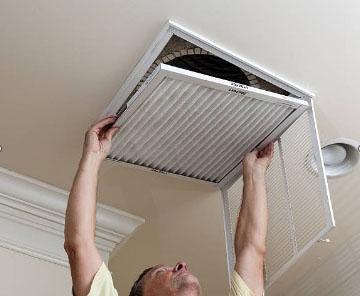 Piles of dirt and dust that are now breeding grounds for mites, mold, viruses and bacteria.
Dust that becomes a fire hazard on high surface areas.
Chunks of debris that enter the ventilation and clog up the HVAC system.
Rust or rotted surfaces on your ceiling.
Lousy aesthetics. The visible dirt collecting on ceiling surfaces doesn't exactly turn up the ambiance.
---
Our Ceiling Cleanup Offers
We offer the remedy to any soiled ceiling – professional ceiling cleaning services. You could replace the ceiling, or re-paint it. But ceilings that are cleaned by us can be returned to proper condition almost all the time (90%), and for a price that costs 50 to 80 percent less.
In other words, your ceiling undergoes professional treatment while you improve the lighting of your property by up to 60%.
Who We Are And How We Can Do It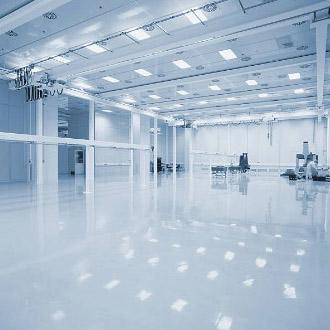 We're Interworld Cleaning, a professional brand known for fantastic cleaning services and dependability.
We have that cleaning experience you'll need for the job. Our staff has years of it, and they're happy to share it. Even still, they must prove they deliver with an additional quality check before they call it a night.
The majority of our clients are repeat, and that's not surprising (to us at least, call us biased). We go out of our way to build long term relationships with them, soliciting feedback to tighten up any loose ends. However, if you do happen to have concerns about the job we did, you can contact our hotline at any time.
Our Clean is Green. We love our earth and use green products whenever possible, but this also minimizes any damage that professional cleaning products might do to humans and animals.
Benefits of a Clean Ceiling
Clean Ceiling, Healthy Workplace
Address many health issues that may arise with mold or dust mites.
Mold: At the workplace as mold accumulates, reactions may occur from workers who are exposed to large amounts. Severe reactions include fever and shortness of breath. In 2004, the Institute of Medicine determined that there is sufficient evidence that links indoor exposure to mold with upper respiratory tract issues, cough and wheeze in otherwise healthy people, with asthma symptoms, and with hypersensitivity pneomnitis.
Dust Mites: Approximately 80% of allergy sufferers are allergic to protein found in decomposed body parts and waste of dust mites. The dust mite allergen is the number one cause of perennial allergic rhinitis, while health issues workers might be experiencing include congestion, runny nose, itching, watery eyes, and sneezing. Dust mite populations grow rapidly – each egg laying female can increase the population by 25 – 30 new mites a week.
Clean up shop, and avoid these workplace health issues:
Muscle aches
Throat irritation
Nausea
Dry cough
Eye irritation
Depression
Nose irritation
Dry cough
Depression
Dizziness
Difficulty concentrating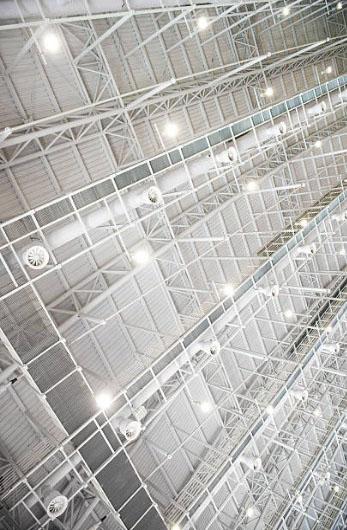 ---
Features of an industrial or commercial ceiling cleaning:
Appearance and image will be improved.
Sanitizes while cleaning, removing odors and freshening up the building.
Light reflection is brightened and improved.
Acoustic value and fire ratings are restored.
Provides you with a brighter and healthier environment
Benefits of an industrial or commercial ceiling cleaning:
Cleans, disinfects and deodorizes 25% of the room which never undergoes professional cleaning.
Improves lighting of commercial premises by up to 60%
Extends the lifespan of your ceiling
Costs 50% to 80% less than replacement or re-painting.
Quick and safe operation which can be carried out outside of business hours in a manner that won't affect your regular business
Ceilings can be returned to proper condition 90% of the time
Contact InterWorld Cleaning
We know the best way to clean ceiling fans, how to clean ceiling fans right, how to clean mold off of the bathroom ceiling and how to clean popcorn ceiling….when it comes to professional cleaning services, we've written the book.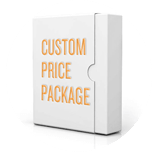 And right now, we have a package designed specifically for you and your needs. All packages we offer are open to customizations made by you to address any ceiling cleaning needs.We understand the mechanics of cleaning better than anyone else. We're proud to offer a winning combination of experience, expertise and equipment to help you maintain a clean service area. We understand that cleaning is a specialized business, not a general task, and as a result offer a number of cleaning packages to suit your cleaning needs and desires.
Won't you give us a call to speak about how we can polish up that property today?