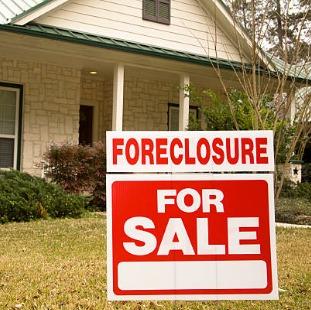 Are you in the middle of a foreclosure cleanup nightmare? Let's be real. Foreclosure forces occupants out of a property, usually in a last-minute rush. Broken items, vandalized rooms, and properties soiled with dirt are all very common foreclosure cleaning problems. And sadly, this is just the tip of the iceberg. In other words, cleaning up foreclosure homes (and cleaning foreclosures in general) without the help of foreclosure cleaning companies can be a drag.
If you decide to DIY it, you're going to need to haul heavy items out of the home and sanitize the property. On top of that, you will also have to make sure that you don't damage the building in the process. In short, we're talking about a virtual nightmare for realtors, banks, and investors.
Foreclosure Cleanup Terms to Grapple With
All of these hazards and damages could be lurking behind the door of your next foreclosed property:
Health Hazards: A form of debris that holds the potential to harm humans and contaminate the room.
Safety Hazards: Missing handrails, sagging ceiling, flooring that can pose a trip hazard, hanging gutters, uncapped gas lines and wires, broken steps…
Theft/ Vandalism Damages: Stolen copper plumbing supply lines, graffiti, holes in walls caused by the theft of electrical wiring or plumbing, broken/ kicked-in doors, broken windows, stolen electrical wiring, etc.
Water Damage: Water stains, waterlogged carpet, freeze-damaged plumbing pipes, a flood caused by sump pump failure.
Roof Damage: Missing shingles or missing flashing that is causing an active roof leak.
Fire Damage: Damage caused by fire or smoke.
Storm Damage: Damage caused by flood, hail, wind, fallen trees, etc.
Trash out: Removing interior and exterior debris and abandoned personal belongings.
A Foreclosure Cleanup Company You Can Trust
As of January 2013, 1.5 million homes were in the foreclosure process or under the ownership of banks or a federal agency. Additionally, 1.8 million homeowners were delinquent by at least sixty days on their mortgages. Although the housing market has shown more recent signs of recovery, these numbers continue to remain high.
Two decades ago, banks generally took care of foreclosed and abandoned properties themselves. However, as the mortgage industry spiked, lenders began parceling out the work to a handful of large field services companies. In turn, these companies built out networks of subcontractors in states across the country.
Now, with both oversight and pay at a minimum, conditions are ripe for those willing to commit fraud and cut corners. In the best-case scenario, you will be charged for work done poorly, or not done at all. On the other hand, in the worst-case scenario, you might have a lawsuit on your hands, as the industry of cleaning up foreclosure homes is notorious for recklessness.
One example of such recklessness was the tribulations of a widowed woman named Marie Osborne, according to the Huffington Post. The bank had mistakenly labeled her house as foreclosed. However, it was not, but a foreclosure cleanup crew arrived anyway. Although a cursory review would have suggested to anyone that this house wasn't abandoned, that wasn't the case here. As a consequence, Osborne was surprised to discover someone had padlocked her doors and ransacked her belongings when she got home. What's more, someone stole several expensive items – a grandfather clock, an antique gold mirror, and several televisions.
About InterWorld Foreclosure Cleaning Staff:
Rest assured, our foreclosure cleanup crews are diligent, ethical, and law-abiding. In other words, we are ready to complete the task at hand quickly and painlessly for you.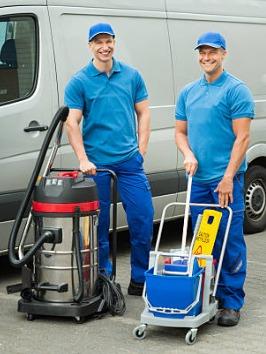 Strong Administrative Support – Have a question or concern? No problem, we offer 24/7, 365-day service for you.
We can prepare special invoices and reports to prevent misunderstandings. This also encourages accountability and honesty when cleaning out foreclosure homes.
Highly Experienced and Trained Staff
We regularly perform random employee audits. We also read feedback from customer surveys to ensure that customer service is on point, and that you are receiving value for your investment.
Our staff is thoroughly versed in all of the elements of the cleaning industry. What's more, they are motivated to do work for you that exceeds your expectations.
We've got you covered with insurance, bonds, and licenses. In other words, we are professional cleaners who want to protect your business and property.
Foreclosure Cleaning Blog
Interworld Cleaning offers commercial foreclosure cleaning services to businesses in...
Read More
Foreclosed Homes for Sale: 3 Types of Cleaning Services Banks...
Read More
Cleaning Out Foreclosure Homes
What if we told you we could breathe life into your foreclosed residential property?
What if you knew that every job, no matter the size

,

would be handled with expert precision?
And that every project would be completed

o

n time at the best prices

,

allowing you to get the most bang for your buck?

In fact,

would you believe us if we let you know that your foreclosed home would be left in like-new

condition?

And lastly,

that every square inch would look as if it were cleaned with a toothbrush?
---
Seem a little far

–

fetched? Here's how:
Step by Step Walkthrough of our residential foreclosure cleanup services
Outside
We will

change locks to all of the doors

.

Of course, we

will clean the outside of the home to prevent

the

property from becoming an eyesore in the neighborhood

.

In fact, we will even

tow any junk cars in the driveway or on the property.

And lastly,

we will haul away any trash or debris that has gathered outside the house.
First, we

haul away any trash and damaged or broken appliances, furniture

,

and other items left in the home.

Then, we

vacuum, sweep

,

and mop the floors.

We also

remove any stained or damaged carpets, fix or replace broken tiles, hardware

,

and light fixtures.

After that, we

wipe down walls, surfaces

,

and other fixtures with green antibacterial cleaning cloth.

We also

make note of any extra damage

.

Lastly, we

call in

a

pest control expert or exterminator to inspect the property in the case of termites, mice

,

or other infestations.
Removal Services:
Appliance Removal
Furniture Removal
Yard Waste Removal
Hot Tub Removal
Trash Removal
Mattress Disposal
Television Disposal & Recycling
Garage Cleanouts
Refrigerator/Freezer Disposal & Recycling
Construction Waste Removal
E-Waste Disposal
Foreclosure Cleanouts
Garbage Removal
Useless Junk Removal
Dumpster Rental Alternative
Ridiculously Clean Windows
When cleaning out foreclosure homes,
we clean the
windows from the inside out.
That way,
we annihilate stubborn dirt around and under the window sills, even tackling
ground in dirt on sealants.
Oh, and by the way:
we use the best equipment and products on the market

, which is not something all foreclosure cleaning companies can say.
A Powerful Pressure Wash
Does your property need a tougher take on cleaning to get rid of dirt and debris? We're ready to deliver pressure washing ideal for outdoor paving, driveways, patios decking
,
and bathrooms.
We take cleaning up foreclosure homes seriously, which is why we use high-end equipment.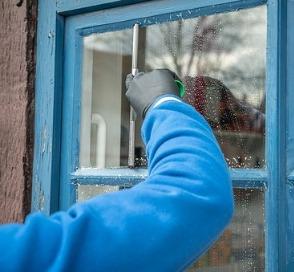 Contact us for a no
–

obligation quote for residential foreclosure cleanings.
Foreclosure

Cleanup for Commercial Buildings
What if you are moving in or out of a business property?

Our foreclosure cleaning company is

ready to tackle any kind of facility and prepare the property for the next owners.
Board-Up
Photo Documentation
Re-Keying & Securing
Carpet Cleaning
Post Construction Cleanup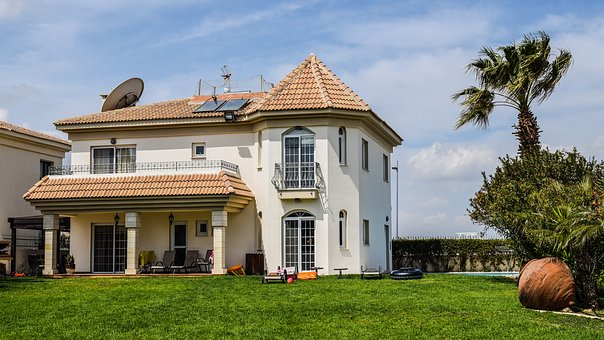 Pressure Washing
Trashout / Debris Removal,
Hauling Service,
Dumpster Service,
Pest Control
What should you

expect

fro

m c

ommercial foreclosure cleaning

companies

?
They should leave the property

in immaculate condition.
Also, they should clean, sanitize, and detail every inch of the property.

Needless to say, they need to execute e

very project on time an

d p

rofessionally.
Top to Bottom Clean
Storerooms

Office spaces
Kitchens
Toilet Facilities
Floors and Workspaces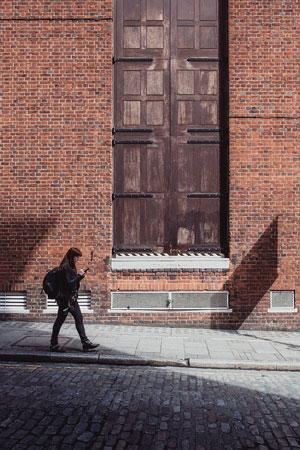 Crystal Clean
Are you
dealing with furniture, office equipment, desks, chairs, tables, and electrical goods
?
No need to worry!
Kick back and relax while we handle business.
Let us lift the dirt from high

–

traffic areas like kitchens and bathrooms.
Allow us to

also

pressure wash concrete and stone-type floors to restore the shine.

Lastly,

watch us clean

the

entrances and exits of your building.

which usually

accumulate

the most dirt.
Of course,
we also take on carpets. Would you believe that your carpets will be smelling fresh, disinfected
,
and perhaps like new?
Well, we
promise you we can with the best carpet cleaners in the industry.
Contact us for a no
–

obligation quote for commercial foreclosure cleanings.
Cleaning Foreclosed Industrial Buildings
Sweeping sidewalks and pathways cleaning, including: Personal property and debris removal

,

Wiping down or replacing fixtures

,

Vacuuming

,

Mopping

,

Disinfecting

,

Pressure washing

,
Roof and gutter cleaning

.
Do you w
ant to
stay
in the loop on the progress of your industrial foreclosure cleaning?
Luckily, that won't be a problem,
because we
will
keep you
up-to-date
at
every stage of the project.
We service
big or small industrial properties of all type
s,
including manufacturing plants and warehouses.
We will clean and sanitize
e
very square inch.
What makes our trained and supervised cleaning crew unique?
This team has an eye for detail.
The cleaning operatives understand why you need a thorough clean for your foreclosed property.
Years upon years of experience and training raise the bar of standards.
The Result?
We will leave the

places where machinery, desks

,

and office furniture have bee

n s

potless.

Also, we will remove stubborn

stains

using

a variety of skilled techniques.
Get ready for a move-in

–

ready industrial property.
Industrial Power Wash for an Incredible Clean
Busy industrial areas accumulate dirt and grime from constant use. That's a fact. But our pressure wash service will rejuvenate tarnished areas that once seemed impossible.
Use our pressure washing on:
Forecourts
Warehouses
Facility Entrances
Exit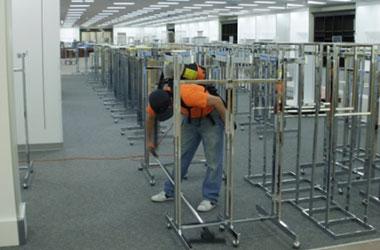 Unbelievably Clean Carpets
When you give
the tools to the right foreclosure cleaning company
, your industrial foreclosure cleaning includes an ultra
–
deep clean of your carpets. The quality of our equipment, plus green cleaning, will make you think you are on a magic carpet.
Entrances
Exits
Office Spaces
Stairs
Wall to wall carpets…
Contact
InterWorld foreclosure cleaning company

for a no obligation quote for industrial foreclosure cleanings.