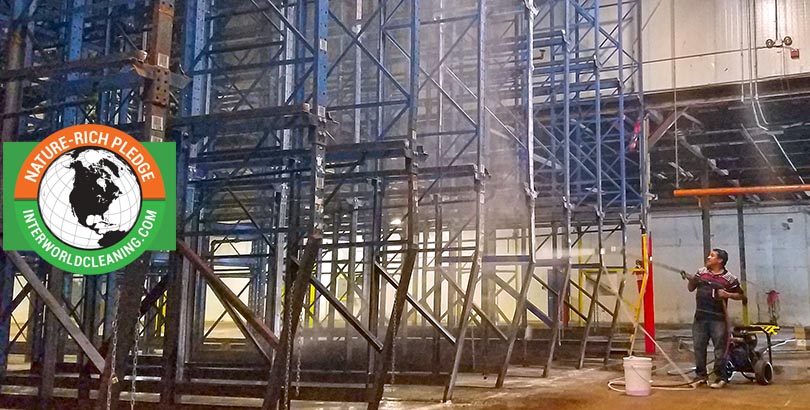 Industrial cleaning services are great at removing the entire burden from your shoulders. Let someone highly experienced in cleaning hazardous areas or industrial facilities do the hard work. Professional industrial cleaning companies have the right industrial cleaning equipment to do the job the right way. Moreover, our industrial cleaning company has the expertise and safety knowledge to carry out the task.
Hiring professional industrial cleaning companies ensures safety. Moreover, it protects your facilities and employees from the accidents usually caused by unprofessional cleaners.
Learn why you should hire Industrial Cleaning Services. We are sure you will understand how crucial it is to get professional help. After all, no one can help you better than janitorial companies like us.
Benefits of Hiring Industrial Cleaning Companies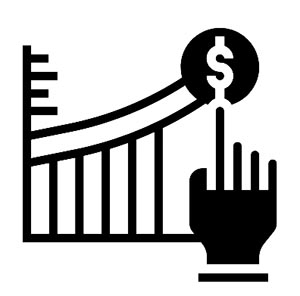 The global industrial cleaning market is expected to grow at a CAGR of around 4.6% over the next five years. Unsurprisingly, the janitorial services industry in the US is also growing with time. In fact, it is likely to generate nearly 50 billion US dollars by 2023, according to a Statista report.
As mentioned above, industrial facilities often hire experts for industrial cleaning services for cleaning and maintenance of industrial sites, warehouses, factories, etc. We at Interworld Cleaning offer various services, including hydro blasting (pressure washing), decontamination, and industrial vacuuming. Here are some reasons why you should hire Interworld Cleaning to help you in the cleaning operation.
Environment Safety
Many factories use chemicals, heavy machinery, and other equipment that involve safety risks. That's why most facility owners have concerns about the state of the environment. Luckily, we use industrial cleaning equipment and products to keep the environment clean. Moreover, this prevents harmful pollutants and chemicals from contaminating airflow and plants. On top of that, our professional cleaners use personal protective equipment while cleaning the facility.
Low Maintenance
Hiring a professional cleaning company will save you from buying a bundle of industrial cleaning supplies. In fact, our industrial cleaners have all types of tools that they need to tackle tricky areas of the industrial setting. In other words, you will get quality services every time. Professional cleaners know how to handle heavy machinery sensitive to dirt and dust. Consequently, this will reduce your maintenance cost as well.
Productive Environment
A clean and healthy environment encourages employees to be productive. That's why good employers take public health as a priority. On the other hand, an environment filled with dirt, germs, and pollutants will prevent the workforce from working with all their strength.
Industrial Cleaning Services: Cost-Effective
As highly professional industrial cleaning providers, we will tackle every area of your company from top to bottom, even if they are hard to reach. This is why you don't need to call for emergency cleaning when you need your facility in tip-top shape. Industrial cleaning services like Interworld Cleaning do all the work, which saves your money.
---
Drawbacks of Improper Industrial Cleaning
Stressful Workplace
Improper industrial cleaning can lead to a stressful environment that can affect your employees widely. Your premises' atmosphere can put them in distress. In other words, an unhealthy or contaminated work environment affects employees' performance.
Bad Impression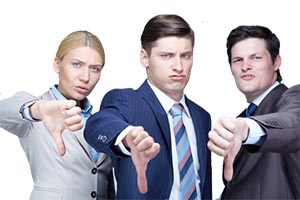 Your company environment speaks a lot about how much you consider employees' safety and customer satisfaction. Not maintaining cleaning standards means you don't have concerns for your customers.
Keep in mind, cleaning up your company is a lot easier than clearing up your bad impression. A single photo on social media of your company can ruin your business. For instance, your former workers can also rant about the poor standards at your facility. This can discourage future applicants and customers.
Damages
Improper cleaning habits can make your machinery or equipment prone to breakdown. Malfunctions can lead to disturbance in your operations. Thus, you also need to pay for repairs and even early replacements.
Malfunctions can also extend the waiting time for your customers. They can even cancel projects or orders and hire other companies.
Health Emergencies
Our industrial cleaning services ensure that your environment is clean enough to prevent germs, toxins, and pollutants. We keep your tools and equipment clean to avoid any accidents in your company. For instance, a gas range hood covered with grease can catch fire from just a spark.
There are other problems that can lead to health emergencies. This includes harmful detergents, window cleaners, and muddy floors that can cause accidents.
---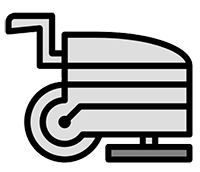 Tips for Industrial Cleaning
Manage Recycling and Waste
You need a waste management system to avoid a huge trash build-up in your company. This can lead to smelly, unsanitary conditions that attract a whopping amount of pests. They also provide a breeding ground for germs and harmful bacteria.
Recycling is also necessary to do your part to save the planet. Of course, make sure that your industrial cleaner manages the waste properly and collects things to recycle.
Consider Green Cleaning

With green cleaning supplies, you can save your premises and the surrounding areas from pollutants. Many cleaning supplies contain harmful chemicals that are injurious to your health. That's why it is essential to invest in environmentally friendly or green cleaning supplies. Here at Interworld Cleaning, we use green cleaning supplies to protect the environment.
Maintain the Surrounding
Do remember to clean and maintain the outside area of your property. Before entering a facility, the first thing anyone notices is the surrounding. Untidy and messy surroundings can leave a bad impression.
Make sure to cut down your greenery areas regularly. Secondly, clean your gutters at least once in two months. Also, make the environment beautiful and pleasant with flowers, plants, and bushes. Don't forget to hire someone to maintain your greenery so that they don't die.
Outsource Your Cleaning Work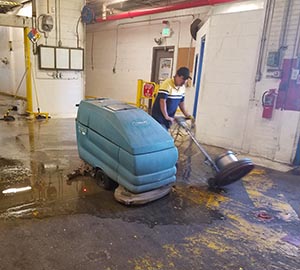 Not every property owner has enough janitorial staff to can clean and maintain the building regularly. Hence, it's better to outsource your industrial cleaning services. You can contact us for janitorial services. The more help you get, the easier it is to make your property neat and tidy.
Hire Professionals
When you are thinking of outsourcing your cleaning job, you need to hire some professionals like Interworld Cleaning. Industrial cleaning needs various types of equipment and tools which a regular cleaner doesn't have. Moreover, you also need professionals to maintain companies that deal with chemicals.
What Type Of Industrial Cleaning Companies Should You Avoid?
Once you decide to hire a company for the cleaning of your facility, you need to search for the right one. The following are some types of companies you must not hire: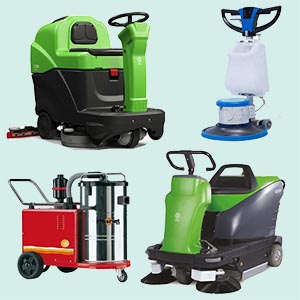 Never hire home cleaning companies for your property because they don't have the tools and expertise to clean large premises.
Small cleaning companies may not be able to do the job effectively.
Don't hire a company that doesn't have all the necessary industrial cleaning equipment to do the job.
Moreover, you need to avoid cleaning providers that don't use green cleaning products.
Inexperienced cleaning companies can cause accidents on your premises.
Also, you should avoid hiring companies that don't have adequate insurance. They may be unable to cover the expenses of the damages in case of an accident.
Bottom Line
Industrial cleaning services help you clean up your environment without lifting a finger. By hiring our professional cleaners, you don't need to worry about managing and keeping an eye on the cleaning work. Thus, if you want to ensure a safe and healthy environment for your employees and customers, Interworld Cleaning has you covered.
Contact us today to get a quote.