Interworld Cleaning is the medium between you and the world, a cleaning service that allows you to interact with your target audience without having to worry about the environment.
All of the services that we provide are done with the utmost attention, to ensure that you are safe from harmful environmental factors.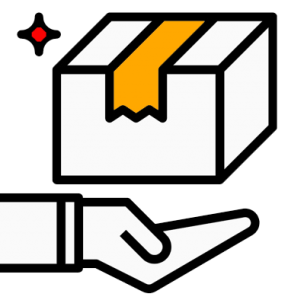 We offer professional cleaning services for three types of categories:
COVERING ALL GROUNDS
These are just some of the benefits that we provide to our customers:
Customization – Although every one of our cleaning services is thorough, it is also done based on the needs of the particular environment. Regardless if you are in charge of a hospital, a mall or a corporation, each building will be cleaned and customized in order to meet your specific needs.
Professional Practice – All our team members have extended experience in the area. They will go through every nook and corner of your facility, regardless if it is a school, hotel or warehouse, and they will make it shine as if it is brand new.
High-Quality Products – The cleaning services we offer are superior not only because we have the best-trained professionals, but also because we use the highest quality cleaning products. They act fast, dry quickly and offer a long-lasting result. Our goal is not only to clean your company but also to keep it safe from germs in the long run.
Cleaning Green – Most cleaning companies use standard chemicals that only aim to clean the spots. However, we use products that are ecologically friendly, so that we can also keep the environment clean. Moreover, we will not charge you for this; it is just one of our ways to help preserve and protect this planet so that our future generations may enjoy it as well.
Other Benefits – There is more that our company can offer you, in terms of personnel and products. You can find a full list of the benefits we provide here.
If you find yourself in need of some thorough cleaning services or an industrial warehouse cleaning, Interworld Cleaning will offer you our full package performed with the utmost professionalism.
CUSTOMERS BELIEVE IN INTERWORLD CLEANING
We have an extensive list of former and returning customers, and we are proud to admit that we have contracts with most of the Fortune 500 companies. We have received positive feedback from each and every one of them, and as a result, most of them became our faithful customers.
We made them happy by cleaning their facilities while providing superior customer service, and therefore, we are sure that we can make you happy by cleaning yours as well. Thanks to our services, places such as The Coca-Cola Company, Walmart, and Monday Properties can receive their customers in a clean environment. For a more extended list of our satisfied customers, click here
"Your people did a wonderful job at cleaning my office. They considered every detail regarding the products and considering that I work in a medical field, that's something I find crucial."
"I asked many cleaning companies to clean through my company floors, but none managed to impress me the way Interworld Cleaning does. Before, I would go into the office and smell chemicals. Now, I can only smell what I should: cleanliness."
Complete List of Our Cleaning Services