Growing up in a house with two older brothers and a sister who all played sports, and with parents that worked full time, my parents weren't left with much choice but to get a recurring house cleaning every couple of weeks. Not for the prestige of it but for the necessity! There wasn't enough time in the day for all nooks and corners to get cleaned and with four teenagers there was always a spill or cleanup that got overlooked. In this case, residential cleaning is the best option to get rid of all problems.
Now that I am in the cleaning business I am a believer in recurring cleaning but let's take a serious look at the pros and cons of hiring a recurring cleaning company.
Recurring House Cleaning PROS
Life gets busy and we all live hectic lives unfortunately cleaning is something that often gets overlooked but with a recurring cleaning, you can rest assured that on that scheduled day the house will be clean upon your arrival home. That is a tremendous feeling! I can remember coming home from practice and not remembering that Debbie (our cleaner for 20 years) was there that day and going into my room which was clean, bed made, and vacuum lines on the floor. It put a smile on my face.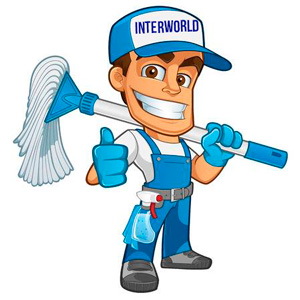 Often times companies offer an initial deep clean in order to get the house up to the level of cleanliness that they desire to be their par. Then a strategic plan on which areas to clean on a rotating time frame is implemented this way the baseboards, light fixtures, and other tough areas to reach like ceiling cleaning are cleaned on a regular basis.
When you hire commercial cleaning services they are professionals and will have the proper chemicals, equipment, and knowledge to get the job done properly and efficiently. Maintaining a clean house also helps in ways that you may not even realize – your health! By knowing where to look for and clean such things as mold and bacterias your commercial cleaning company is improving the air your loved ones are breathing. This will also eliminate the chances that bugs, pests, and other allergens invade your home which gives you peace of mind.
Hiring recurring commercial cleaning services on hand also gives you the flexibility to change dates or add a special occasion or holiday cleaning into the mix. Perhaps the strongest point in the discussion is the fact that having a recurring cleaning gives you free time and eliminates the stress of having to clean yourself.
All these points offer a strong case as to why you should have a recurring cleaning of your house and the benefits it has to offer!
Recurring House Cleaning CONS
Naturally, in any debate, there are cons that try to outweigh the pros and sway your opinion! Let's delve into the cons of having a recurring house clean.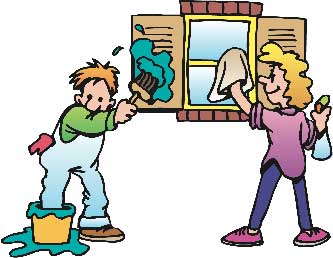 The one that we hear often is that the cleaners aren't doing what the homeowner thought they were going to do. You shouldn't assume that people know exactly what you want so it is suggested that you create a scope of work specific to your home and your needs. This will ensure the cleaners do what you are expecting and also holds them accountable if things get overlooked. Often, homeowners have expectations that are not unrealistic but hard to attain and aren't pleased if things aren't to their liking.
" I could have done better " is a quote we have heard before and then having to pay for something that you are not pleased with is a situation no one enjoys being in. Cleaners come with their own methods which may not be how you think it should be done thus any missteps can result in your displeasure with the results. However, at the end of the day you have to consider the time and energy you are saving by having the cleaners there and the piece of mind it offers.
The price, despite often being perceived as high, takes into consideration your personal and family time it frees up.
Now, the biggest concern that is brought to attend regularly is the revolving door of cleaners that are often coming through your home. This is a valid concern and in this business, the turnover rate can be high and this will breed trust issues. We understand this and suggest that once you find a commercial cleaning company you trust ask to have the same person clean your home every time so that way you can build a relationship with them that can hopefully last for years to come.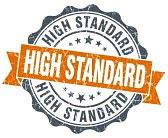 In making any decision evaluating the pros and cons is essential in making the decision that best suits your needs. Please call us to set a time to meet your future cleaner and let us explain all the positives that this decision will make!