In these times most offices either have a cleaning crew or the landlord provides a nightly cleaning for you as part of your rent. With this in all likelihood you have noticed something that has been overlooked or in some cases missed for several weeks. If you are like me I will leave a wrapper off the beaten path to see and judge how long it takes the cleaners to pick it up – the results have been startling.
This can be very frustrating and lead to employees being unsatisfied and disgruntled with their workspace which may even lead to a lack of production.
Here are some of the common problems we have noticed with office cleaning services and our ways to combat these hurdles.
TRAINING
Often many of the problems can be stemmed back from a lack of training and direction.
We believe the best cleaners are consistent, effective, and trained specifically for the office or facility they are assigned to work. Our CEO started this company by cleaning himself and knows the work it takes to be successful and therefore we provide the proper training and tools to our people.
We have both a safety manual and an employee handbook on site for them to refer to if there are any situations that arise in which they are unsure of the proper protocol. Constantly we are sending out videos on the latest methods and products that are in the marketplace. We strive to have our people knowledgeable and prepared to address your concerns.
TURNOVER FACTOR
It's a fact that within the cleaning world there is a higher rate of turnover ( 75% on average to record highs of 400% ) as in most labor jobs. Neither the client nor us want this for a variety of reasons. The client doesn't want to see a wave of different faces strolling through their offices on a weekly basis and this often leads to things not getting done properly or being overlooked.
We don't want it as well because it can lead to a higher level of waste or not proper maintenance of on-site equipment. This is why we spend money training new hires – we believe that it pays off in quality and long-term relationships.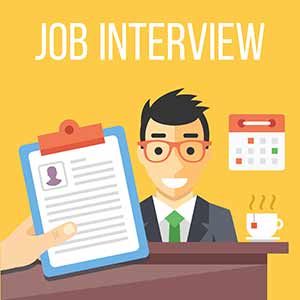 How we are trying to change this?
All of our people go through a vigorous interviewing process which includes background checks and multiple in-person interviews to insure their character.
Once this process is completed we give and train each person to their job which allows them to take ownership of it and gives a sense of pride.
Furthermore, as many companies will pay minimum wage or just above we will pay the right people far more which is motivation to successfully clean their assigned offices. This sense of family is a driving factor in our success.
With these factors in place, we will continue to have happy employees who enjoy their work and look forward to their day!
LACK OF QUALITY CONTROL
This can be a huge factor in so many different areas and thankfully we have got a solid course of action in ensuring we provide top quality in all our cleanings!
We take tremendous pride in our level of quality and track this with our people through accountability. Our Quality Control Inspector is on call at all times to answer any questions or address any concerns that may arise. His main job is to make sure the client is happy with our cleaning services and to handle any issues that come up.
Furthermore, he will make site visits and inspect the premises making detailed notes of what he finds and then will write a report and provide a rated grade. If his reports don't come back satisfactory there are set repercussions that will transpire. We also implement monthly email surveys that go out to our customers and there is always a notepad in the janitor's closet to promote an open line of communication.
These processes are our methods of ensuring that your office will remain at the highest level of cleanliness that it can be!
POOR COMMUNICATION AND SET PROCESS FOR SUCCESS
Communication is the key to any working relationship whether in business or life. This is never more poignant in our industry. There has to be an open line of communication between the client – cleaner – company for success to be had.
As a company, we always want feedback from the customer whether good or bad because it is our responsibility to make the cleanings thorough. We have a set plan and routine to make sure our cleaners know what their duties are and set them up to be as efficient and successful as possible.
During our office walkthrough, we take numerous pictures and ask an abundance of questions to make sure everyone knows the proper scope of work. Then with the aid of our robust CRM, we create detailed notes and instructions which are displayed on-site if there are ever any questions.
These methods have proven to help open the lines of communication and create a sense of family which creates a happy and clean office space.
STATE-OF-THE-ART EQUIPMENT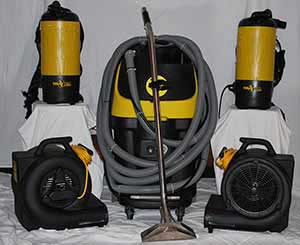 As the saying goes – work smarter, not harder!
We are firm believers in this and equip our people with the best equipment to help them do their job more efficiently and effectively. We provide them with HEPA vacuums which retain 99.97% of particles so your office is dust and dirt free.
We are constantly updating our inventory with the state of the art and innovative technologies. This equipment is designed to reduce employee fatigue while raising the level of productivity simultaneously. At the same time as lowering customer costs without jeopardizing the quality of work.
Embracing the technologies of the industry is our way of staying on top and is necessary to ensure future success. As we are constantly learning about new products on the market we expand our knowledge base and become aware of various methods of cleaning.
ENVIRONMENTALLY CONSCIOUS PRACTICES
The world around us is of our utmost concern and we apply our principles of reducing, reusing, and recycling whenever applicable. Besides removing contaminants from the environment is what cleaning is all about – producing a healthier, safer, and greener environment.
We try to eliminate traditional products that are known to contribute to health problems such as eye, skin, or respiratory irritation by using products that promote optimal health while protecting the environment at the same time.
---
When you thinking about your next office cleaning company please give us a call at (410) 800-2575 and give us the opportunity to earn your business!
---