Moving is both a stressful and exciting time in anyone's life. There are various things that you'll need to think about during a move, from packing to painting your new home, and even when moving in cleaning your property too.
The chances are, when you've got a million other things to think about and do, you won't have enough time to focus all your attention on giving your new house the deep clean that it deserves.
Deep-moving cleaning is a process that requires a lot of time, focus, and energy. A great way to save yourself the additional hassle is to turn to a professional cleaning service to help you prep your home for moving in. There are various reasons why hiring a professional cleaner can make you feel happier, and more stress-free during your moving period.
Here are just a few benefits to think about.
1. You Can Focus on Other Parts of the Move
The first thing you'll need to think about when you're moving to Washington is organizing your belongings and getting ready to pack. The more organized you are from day one, the easier it will be to transition to a brand-new place. As daunting as the concept of moving to a new location can be, it becomes even more worrisome when you find yourself having to clean an entire home before you can start unloading boxes.
Professional cleaning services take one of the tasks off your plate when you're moving so that you can have an easier all-around experience.
2. Professional Moving-in Cleaning Service is Thorough
While you can always attempt to clean your new home yourself, unless you're a professional, you're not going to know how to remove those tough stains and get into all the hidden parts of your new property. Hiring a moving cleaning professional means that you get to clean the areas that many people miss. The majority of cleaning services clean both the outside and inside of appliances, crevices, and cabinets.
By addressing the little things that might be easy to forget about, your professional moving cleaning services team makes sure that you have the peace of mind that comes with moving into a house that's hygienic and ready to live in. Ultimately, it means that you no longer have to worry about bacteria and grime – you can simply enjoy your new home.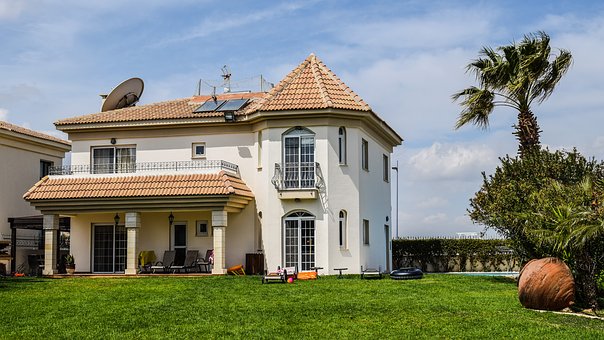 3. Get a Fresh Start with Your New Home
A clean home that's ready to welcome you as soon as you move is a great way to start your new experience on a positive foot. It's much easier to enjoy the wonders that Washington has to offer when you don't have to worry about things like bleach and carpet cleaners. Your cleaning company will ensure that your entire home is set up, and ready for you to enjoy.
This means that you can focus on unpacking and taking care of other important tasks, rather than worrying about cleaning your home. For new homeowners who want to take the stress out of moving, Interworld Commercial Cleaning Company's professional cleaning service can be the ultimate partner in creating the home of your dreams.