Hospitals, medical facilities, and other in-patient care should be clean at all times. Not only are there strict state and federal cleaning regulations when it comes to medical facilities, but it is common sense these areas need specific care in terms of sanitation. From the break room and lunch area to utility rooms and office cleaning, everything must be spic and span from the ceiling to the floor.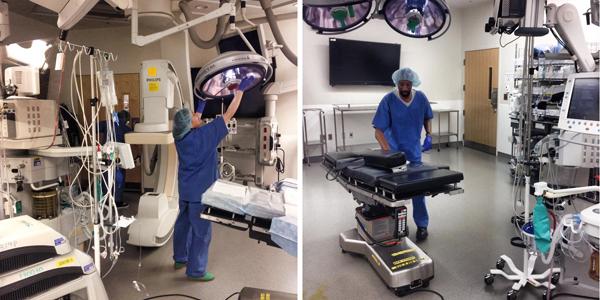 Medical facility cleaning services often include:
Hospital cleaning services

Room cleaning services

Examination room cleaning services

Operating room cleaning services

Emergency room cleaning services

Patient room cleaning services

X-Ray room cleaning services

Nurses' stations cleaning services

And more!
Besides simply scrubbing the counters and floors, the janitorial services should include green cleaning. After all, the air and surfaces alike should be free of chemicals at all times. Interworld Cleaning cannot only complete all of the office cleaning and medical facility cleaning needs, but the experienced crew can also do it in an environmentally-friendly manner.
Interworld Cleaning has proudly served the Baltimore Metro Area, Washington D.C., and Maryland for years. With years of dedicated research, they use a green line of products that have industrial-strength cleaning power paired with no foul smells of chemicals and no scope for chemical-borne diseases. All office cleaning and medical facility cleaning services are available in customized packages, so there are never unnecessary charges. When you demand high-quality janitorial services, you must look to the professionals!