Make a lasting first impression for your commercial customers or industrial clients when you sign up for building cleaning. Janitorial services will create an efficient workspace. Hire an experienced company for all your needs from specialized office cleaning to traditional janitorial services.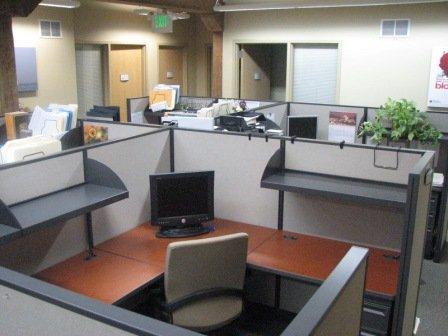 You spend a good portion of your time in your office. Although you rather be at home with your family, out with your friends, or relaxing on vacation, you sit in your office day after day, week after week. In order to make this somewhat unpleasant experience just a little bit better, you should have your workspace clean at all times. Working in a cleaner environment makes for a happier employee. This leads to a plethora of other possibilities in terms of boosting sales, maximizing profits, and growing your customer base. Beyond that, clients, customers, and a number of other potential visitors will get a first impression based on the cleanliness of your building and directly relate this judgment to your company's value.
Although you are aware of all the benefits of a clean office and building, you do not have the time or energy to complete this duty on a regular basis. You need to hire a professional company for office cleaning services, building cleaning, and janitorial services in general. You can hire a reliable and experienced company for all of your building cleaning needs.
Interworld Commercial Cleaning Company has offered janitorial services to the Baltimore Metro Area, Washington D.C., and Maryland for years. Not only do the professionals offer a set of standardized services including floor cleaning services, surface sanitation, and more, but they also offer customizable programs and schedules.
Beyond the traditional floor-to-ceiling janitorial services, Interworld Cleaning provides complementary paper towels, hand wash soap, and toilet paper dispensers to qualifying customers! Imagine if all building professional cleaners offered to go green supplies and complementary products. Our environment would be cleaner and greener for the next generation.