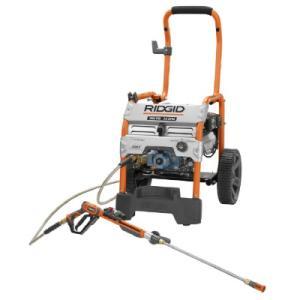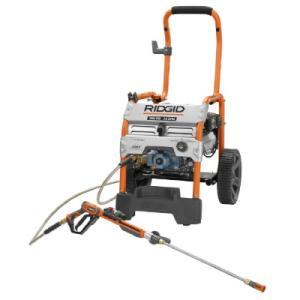 Office space is exposed to pollutants such as dirt, dust, and other micropollutants throughout the day for the best part of the year. Despite regular cleaning and maintenance, a part of the dust escapes the general cleaning methods and over a period of time, it settles into the areas that are difficult to reach and clean on a daily basis. The office housekeeping staff does not have the expertise to deal with such stubborn stains and if they are not gotten rid of early enough, it becomes an uphill task from there on. Whether it is the space between the office tiles, the floor in the kitchen, the parking lot/garage, the exterior walls of your business, or the designer tiles in the lobby, the deteriorated look is caused by pollution, light oxidation, oil, and related factors.
Interworld Commercial Cleaning's pressure washer services are customized solutions to get rid of these problems. Normal washing does not cater to the need for a deep, thorough cleaning, as it cleans just on surfaces that are easy to reach. In our pressure washer cleaning solutions, we release a solution of water and detergent at high pressure through the nozzles of our technologically advanced equipment which weed out the dirt hidden in the tiniest of slots to give your office or commercial space the complete executive look. Shifting of office space is another situation where our services are unparalleled, as we ensure that you leave your existing premises completely dirt free. Our commercial pressure washing services are currently available in the Baltimore Metro Area and Maryland and Washington DC.
We have a list of elite clients who have endorsed our services over a period of time and repeatedly trust us with their business premises and our quality has never disappointed them. Whether you are looking to get the maximum possible refund on your security deposit as you shift your office to a new address or you want to leave a lasting impression on your clients, we have the solution you are looking for. In case our wide range of commercial pressure washing services does not fit your requirements, we also offer fully customized solutions based on the needs of our clients, available at an extra charge.
We are flexible enough to work around your schedule, ensuring your day-to-day work is affected to the minimum, if at all. Our highly experienced staff is fully aware of the fact that high-pressure cleaning can be damaging to furniture, glasses, and other goods and we take utmost care in protecting them. Whether you are a General Contractor, a Property Manager, or a Home Builder, Interworld Commercial Cleaning is prepared to team up with you to provide fully customizable, thorough, and professional cleaning services to commercial clients.
Click here or call 410-800-2575 to request a free, no-obligation quote for our commercial pressure washing Services.