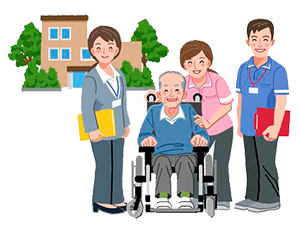 We are all children – despite our individual relationships with our parents, it is an undeniable fact that we have parents and that they grew older as we do. My parents are still young enough to take care of themselves however that is not always the case. When age does become a factor you are limited with options as to how to provide proper care. A viable option is to provide them with adult care facilities cleaning services
I spent every Sunday for years going to visit my grandmother in an adult care facility and distinctly remember the smell of Lysol penetrating throughout the home and how delicious the jello bar was!
As the baby boomer generation gets older there becomes a real need for these homes. 'According to data from Family Caregiver Alliance, the number of elderly people using long-term care services will reach 27 million by 2050, more than twice the number of individuals using these services in 2000."
Along with this growing number comes the issue of how to keep these homes clean and safe for our parents to spend their twilight years. As their health dwindles we need to make certain that they are protected from germs and viruses which can cause permanent damage.
Let's explore the various aspects to keep these facilities clean and the problems that may arise.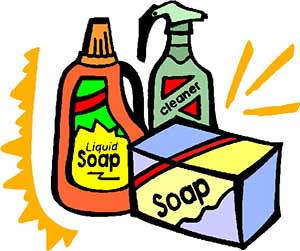 Properly labeled chemicals
The elderly population is more susceptible to illnesses therefore, OSHA has gone to great lengths to try and ensure the creation of the healthiest facilities possible. All chemicals within the facility must be properly labeled and accompanied by a material data sheet otherwise it can be a hefty fine. This is to create a uniform cleaning system as opposed to a faculty member bringing in their favorite cleaner and using it which may not be up to the hospital-grade product we have installed.
A posted schedule
Not only should the products/chemicals be properly labeled but there should be a posted schedule – with all the various tasks it is easy to get sidetracked hence the need for a posted schedule. There should also be a schedule for the cleaning of equipment and materials whether it is a daily or weekly cleaning it is imperative to stay on the schedule. This along with multi-colored microfabric clothes will help reduce cross-contamination of the numerous microorganisms which is a huge concern.
A proper floor scrubber
Furthermore, a floor scrubber will be utilized on the VCT flooring to further reduce the risk of cross-contamination. Using a traditional mop and bucket causes employee fatigue which affects the overall cleaning as well causing concern as to whether the bucket is being properly dumped or is just spreading the dirt and germs around. This scrubber not only cleans the flooring but simultaneously sucks the dirty water in its tank which reduces all risks of spreading dirty / germ-filled water, in addition to it; we also provide floor cleaning services.
All of these little steps are what needs to occur to ensure the longevity of our loved ones.

As you can see adult care facilities are a unique type of cleaning and require not only the knowledge of specific chemicals but also how to utilize them properly. We have trained professionals who are well-versed in the delicacies of hospital cleaning services. Don't take the chance of your facility causing an illness and call us, the professionals, to keep your facility clean and sanitized.
Reference:
Adult Care in Nursing Homes
Walter Brown | December 11, 2016
https://ammex.com/adult-care-in-nursing-homes/#.XDfAEFxKiUk