As a culture we dine out regularly for various reasons – it could be for a birthday or an event or perhaps because it's convenient. When deciding on a destination, since there is an abundance of choices, the determining factors are generally service, quality of food, and cleanliness of a restaurant. Personally, I have worked in restaurants off and on for quite some time and can assure you that if the dining area and bathrooms are dirty they are no comparison to what the kitchens look like!
Commercial kitchens are by far one of the hardest things to keep clean and sanitary.
The simple fact that they are in a constant state of use makes this a daunting task for any staff despite their experience. Think of it like this – after a busy day at a high-volume restaurant, your staff is exhausted and eager to get home when the hardest / dirtiest part of the shift is beginning.
Between the spills on the floor, and grease splattering on the walls and floors, it can take hours to get under control. I have walked through kitchens in the past where you literally have to skate through because the grease has seeped onto the floor leaving it slick as ice.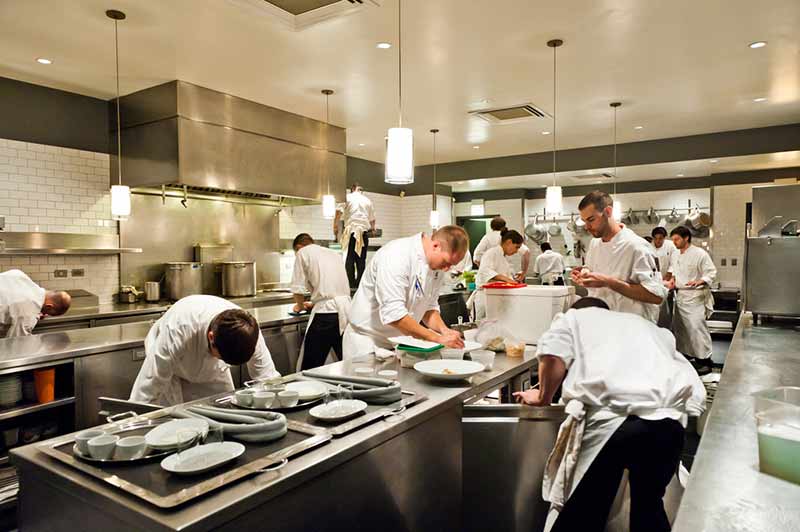 How To Clean Kitchen
In order to clean a kitchen properly you need a variety of cleaning products and specialty equipment. These routine daily/nightly cleanings are essential because any unsanitary surface can lead to foodborne pathogens, bacteria, and mold starting to breed. This then can lead to staff and customers getting sick which can be the downfall of any eating establishment.
While we recognize this is of the uttermost importance when you are asking a sweaty and tired staff to clean grills, ranges, fryers, ovens, and wipe down walls at night after their shift you can understand how things get overlooked.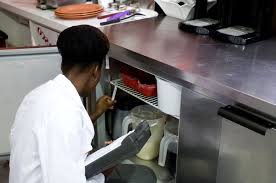 Kitchen Cleaning Tips
The amount of stainless steel that needs professional grade disinfectant is a job in itself, piggyback that with having to use degreaser on all areas that grease touches including the floor and walls you now working late into the night.
We all have likely dealt with fruit fly problems at some point in our lives – imagine how much and often the drains need to be cleaned with a professional-grade food-safe cleaner that will also help dissolve the grease that has been washed down the drains.
Kitchen Deep Cleaning
After all appliances and machinery have been wiped clean and disinfected you then need to wash everything down with hot water to ensure that all surfaces are clean and ready for the morning shift.
And you are still not done – if there's any outside dining area it must be power washed to avoid pests from creeping into your eatery.
All of this takes place in a fast and furious manner which is the reason that things often get overlooked by no real fault of the staff but it's the nature of the beast.
Commercial kitchens get dirty fast so having them deep cleaned on a monthly basis will ease the strain off your staff and help maintain a clean and sanitary workplace while allowing you to pass your health inspections and avoid harsh fines and unnecessary hassles.

Give us a call and let our professionals come out and show you the difference we can make! We will make you fall in love with our commercial cleaning services and staff due to their quality and uniqueness. Years of experience and hard work make Interworld Commercial Cleaning Company unique in the industry