Cleaning a school is a challenging and labor-intensive task with lots of responsibility; this cleaning process is essential because it will avoid many health risks for school staff and students. A safe environment is vital for an educational place where many individuals spend long hours. When you decide to clean the school, you need to focus on each corner of it and have a strategy to clean it effectively. Cleaning the educational space can maximize productivity, which is an essential issue. It is better to clean the school environment daily, but it is impossible in most cases. So, you must at least clean the surfaces daily to avoid health risks.
Professional cleaning services can be beneficial if you hire them. These services have enough knowledge and experience to go through the school cleaning process smoothly. This article will offer a school cleanup checklist to help you get some practical ideas regarding this type of cleaning.
Pay close attention to entrances and reception areas 
School visitors, from parents to delivery drivers, go through entrances and reception areas. So, these areas must be cleaned daily because they face lots of foot traffic. The most amount of dirt and germs will be available in entrances and hallways due to the high level of traffic. Mopping and vacuuming these areas must be done daily to avoid the accumulation of germs and microbes. You also need to wipe down the surfaces of these spaces at least weekly. 
Toilets are hotbeds for microbes 
Toilet cleaning is an essential practice to do within the school. The toilet can be a hotbed for potential microbes, so its cleaning is a must-be to avoid many health issues. Many viruses can stay on human waste and then spread to different areas. Toilet bowls, seats, roll holders, and other parts must be sanitized and cleaned regularly. If you ignore toilets in school cleaning, many potential health issues are still around you.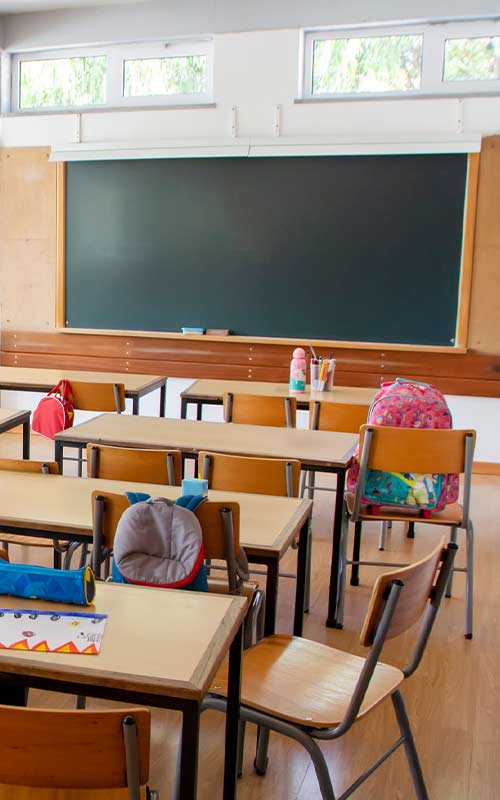 Students spend long hours in classrooms 
Students spend most of their time inside the classrooms at school. So, you must ensure that these rooms are thoroughly cleaned for the next day. Cleaning the classrooms can add to the safety of the educational place. Even if the classroom is used by a specific group of students, like what we see in elementary schools, you must make sure the daily cleaning is taking place. This daily cleanup will minimize the risk, preventing bacteria and virus growth inside the class. Doors, handles, floors, desks, chairs, and other belongings of a class must be taken care of and cleaned. 
Focus on gymnasiums and halls 
Your school will undoubtedly have some P.E. lessons or assemblies inside its gyms or halls. These events usually gather many individuals inside these areas. Floors, doors, and the equipment of these spaces are essential to focus on. Daily cleaning is required for places like halls or gyms due to the presence of many visitors. If some other rooms are attached to these areas, they also need a thorough cleaning. Take time and mop the floors, wipe down the surfaces, and do whatever is required. 
Are you looking for school cleaning services in & near Baltimore, MD? Our company is the best option. We provide quality school cleaning services to our esteemed clients. Years of experience make us unique in the industry. Our history confirms the fantastic performance of the company. We also have incredible commercial cleaning services for businesses. Our professional cleaners are equipped with the latest tools and technologies to clean your areas perfectly. Call us immediately to enjoy our top-notch services! 
Don't forget the staff rooms and offices 
Although your staff knows a lot about precautionary measures, you must also clean their rooms. But it's okay to allocate a few cleaning resources to these areas. You must have hand sanitizers in staff rooms and wipe down the surfaces and equipment. When we say these areas are less severe than the previous ones, we don't mean the cleaners must skip these areas. Staff rooms and offices also need a thorough cleaning, but the staff usually minimize the spread, which is a nice feature to consider. Doors, windows, cupboards, shared electrical appliances, and other items available in these areas must be cleaned regularly to avoid germs and dirt accumulation.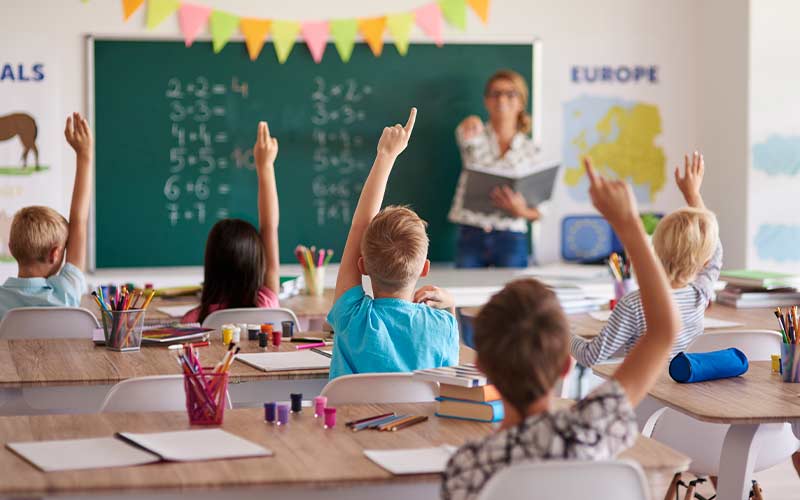 Some practical school cleaning tips 
Sanitization stations should be available across the school. Although it is more related to hygiene and not cleaning, it leads to more cleanliness and safety. 

Remember to clean the floors thoroughly because they can harbor many germs. We put on our shoes daily and walk on various surfaces so that the floors might be full of dirt and germs. 
Use signage around the school to warn students not to touch certain places. Students, especially in primary schools, are tactile and used to touching anything. Remembering them not to touch dirty surfaces through signage would be best. 

Don't give up and continue the complicated cleaning processes. Although the regular cleaning of school is difficult and frustrating, don't give up because school cleaning services can lead to the safety of students and colleagues. Many visitors, including parents and carers, will come to your school, so cleanliness can also affect their health.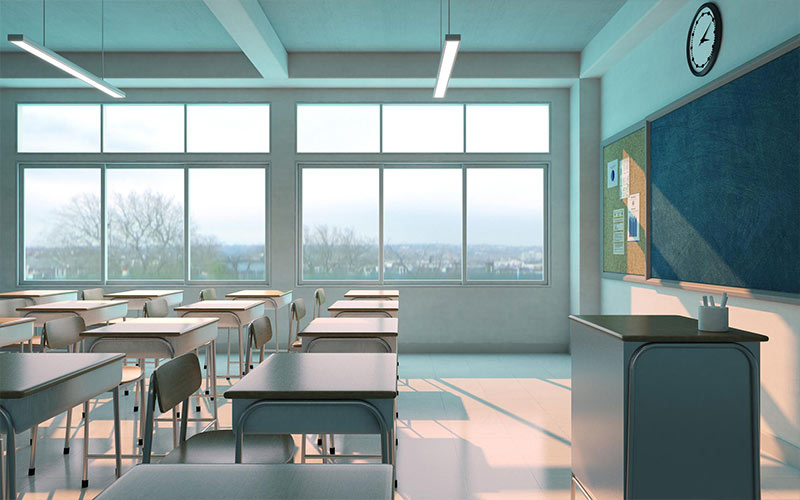 School cleaning services in & near Baltimore, MD 
Are you looking for school cleaning services? Are you considering commercial cleaning services? Our commercial cleaning company is the best choice. We offer various quality services to our clients. We seek the satisfaction of our customers, so our staff tries hard to achieve that. Years of experience make us one of a kind in the industry. Our professional cleaners have enough experience and knowledge to meet your expectations. You will fall in love with our staff and services. Our professional services at Interworld commercial cleaning are affordable and budget-friendly. Various packages are available for our customers, and they can choose a plan that matches their budget. Contact us right now to get what you deserve!