Let's call a spade a damn shovel.
Most people despise even the idea of cleaning.
More and more commercial business owners (including office owners) may be employing the help of professional cleaners for just this reason. Right now, the commercial cleaning industry is raking in $78 billion dollars, and in the last ten years alone, commercial cleaning services have grown on average at 6.6% every year*.
This tells us two things: we've already established that thoroughly cleaning your office is a pain, but also that more commercial office owners are realizing the importance of regular maintenance, office cleaning tips, and deep cleaning. The facts support this posit: office buildings are responsible for the most cleaning contracts in the industry – comprising 31% of all contracts*.
When we think about deep cleaning, our minds drift to spring, but that isn't an excuse for putting off a deep clean, and it by no means is it true that there aren't a few things that could use a thorough clean now that fall is here. We've covered just how many germs may be lurking in your commercial property, but we don't want to gross you out again. Let's just say that the dirtiest places are the ones you are probably not thinking about. Let's all make a pledge to tackle these questionable areas this fall.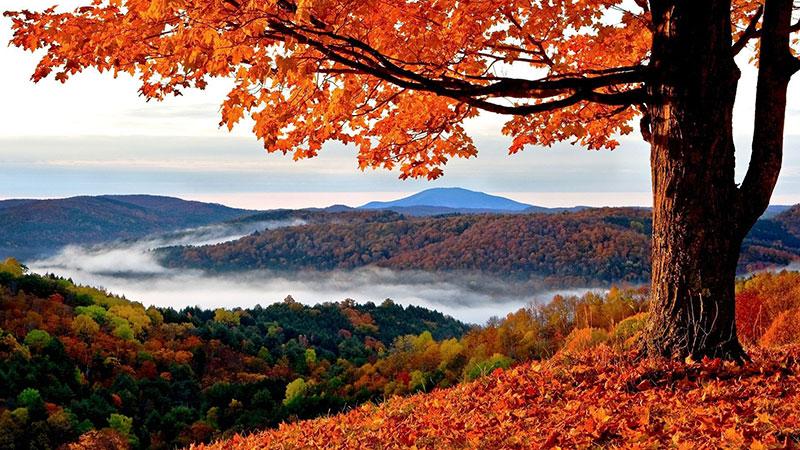 Here are some steps you can take to make sure your fall season is a happy and healthy one in your office building:
Fall Office Cleaning Tips
Every season, purge the office. Grab a trashcan and recycle, throw out, or fix anything that isn't being used or that doesn't work. This takes honesty: are you really holding on to something because you need it, or are you hoping to use whatever it is next year?
Spot clean furniture – First, use a cleaning brush to get rid of any surface dirt to prevent it from becoming deeply ground into the upholstery. When stains do happen, you can use green cleaning products or home remedies to attack them, like mixing warm water with an egg yolk to tackle coffee stains on office furniture.
Thoroughly clean light fixtures mounted in the ceiling. First, wipe off debris from the fixture cover, and if your light fixtures are really dirty, cut the power, remove the cover and wash any grime off with a sponge full of warm and soapy water.
Clean your computers– use a microfiber cloth to dust off the monitor and wipe down the keyboard. Perfect the crevices of the mice by wiping them with a cotton swab and a green cleaning solution. In order to clean the inside of a rollerball mouse, turn and press the disk simultaneously to open it. Then, run a slightly damp cotton swab over the rollers and on the inside.
Clean office carpets, even if there aren't any stains – be sure to professionally clean them every 6-12 months.

We've already established you probably don't want to do most of these deep-cleaning list items. But choosing a commercial cleaning property isn't a walk in the park either. Your average office cleaning business loses up to 55% of its customers every year due to a lack of service quality or straight-up non-performance.
That's not the case with us. Check our testimonials to see our repeat and high-profile customers, and explore how we can assist you.
*Reference:
http://www.cleanlink.com/news/article/Statistics-On-The-Commercial-Cleaning-Industry–21145