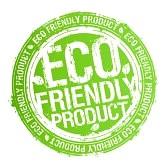 In today's world, it's easy to get confused as to what products are chemical-free – or green products – with all the marketing and flashy advertisements. However, making a conscious decision to go green in your home or office is one that you will not regret, and leaving a minimal footprint is good practice for everyone.
In the past few years, there have been several studies that evaluate the differences between chemical-based products verse organic based products. Prior to green products being implemented we all used the classic ammonia and bleaches that our parents used and which have seen in stores for decades.
Over the years employers have been weary of these products due to complaints of dizziness, headaches, and in some cases respiratory issues. Thus the reasoning behind trying to find alternate methods and products which produce the same result but with less abrasive and harsh materials!
Hence the development of split stream water technology.

This is a new technology in which water passes through a system of salts and becomes electrically charged! Once charged and sprayed onto floors, urinals, and other surfaces it becomes a high-powered cleaner. So much so that in tests on several urinals a hygiene monitor was used to determine its effectiveness. It proved to eliminate just as many germs as a traditional chemical-based sanitizer.
Now, don't get us wrong, despite this intriguing us as a commercial cleaning company, we realize that chemicals are a necessity and have their place in the cleaning world. Let's be honest nothing signifies clean like the smell of bleach but let's explore other options. This illustrates that as a culture we recognize the need for a green and clean office or home space and that technology is trending towards developing methods to assure this for the future.
There is an abundance of new products and technologies evolving every day – we shared about this innovation today and let's see what next week has in store! Let's embrace what's to come and as professional cleaners, we are eager to see what developments are coming down the line!