A neat and tidy workplace does not only look good, but it also offers several other benefits for its employees. You can't imagine what even 10 minutes of cleaning can do and how many hours it can save in the future. No matter what type of business you run, you should always be aware of the benefits of a clean workspace. A hygienic and healthy environment is essential for those who work in the workspace and those who visit the place.
The main advantages of keeping a neat and clean workspace for businesses are discussed below. So, keep reading!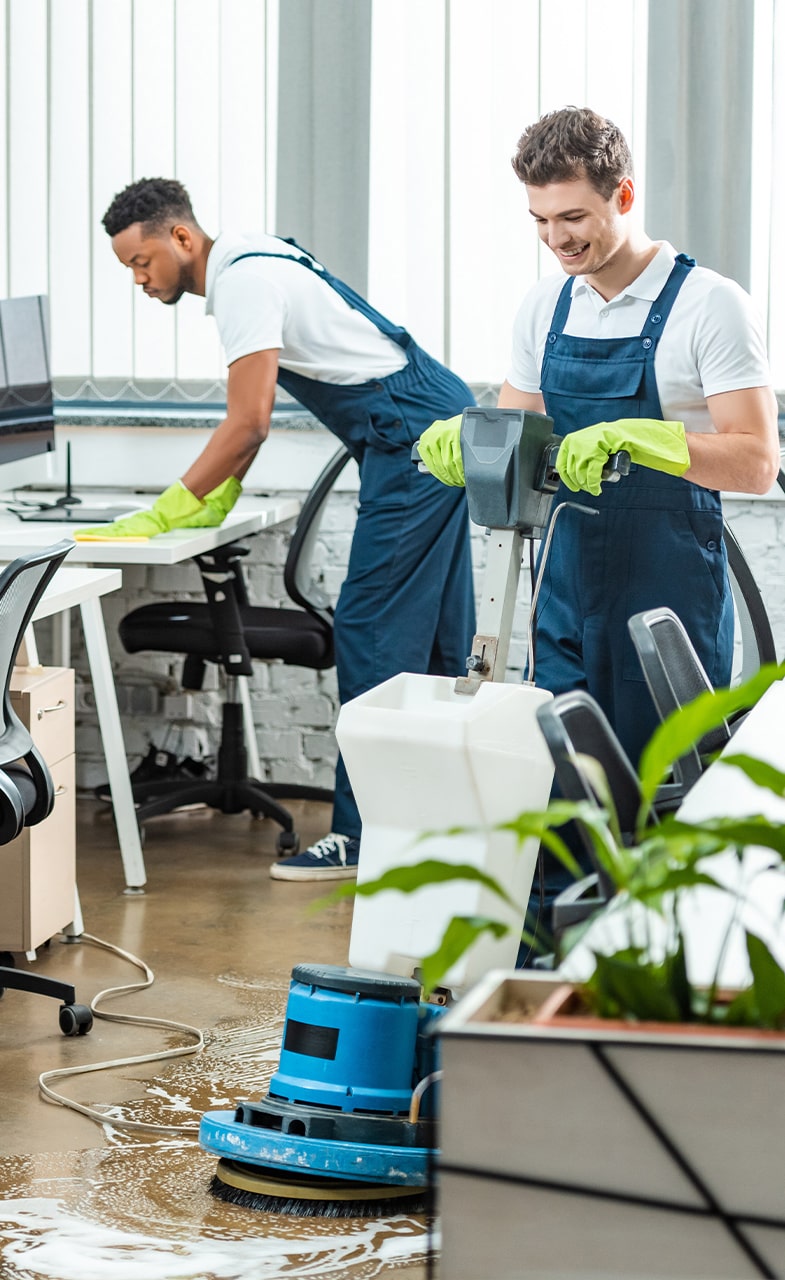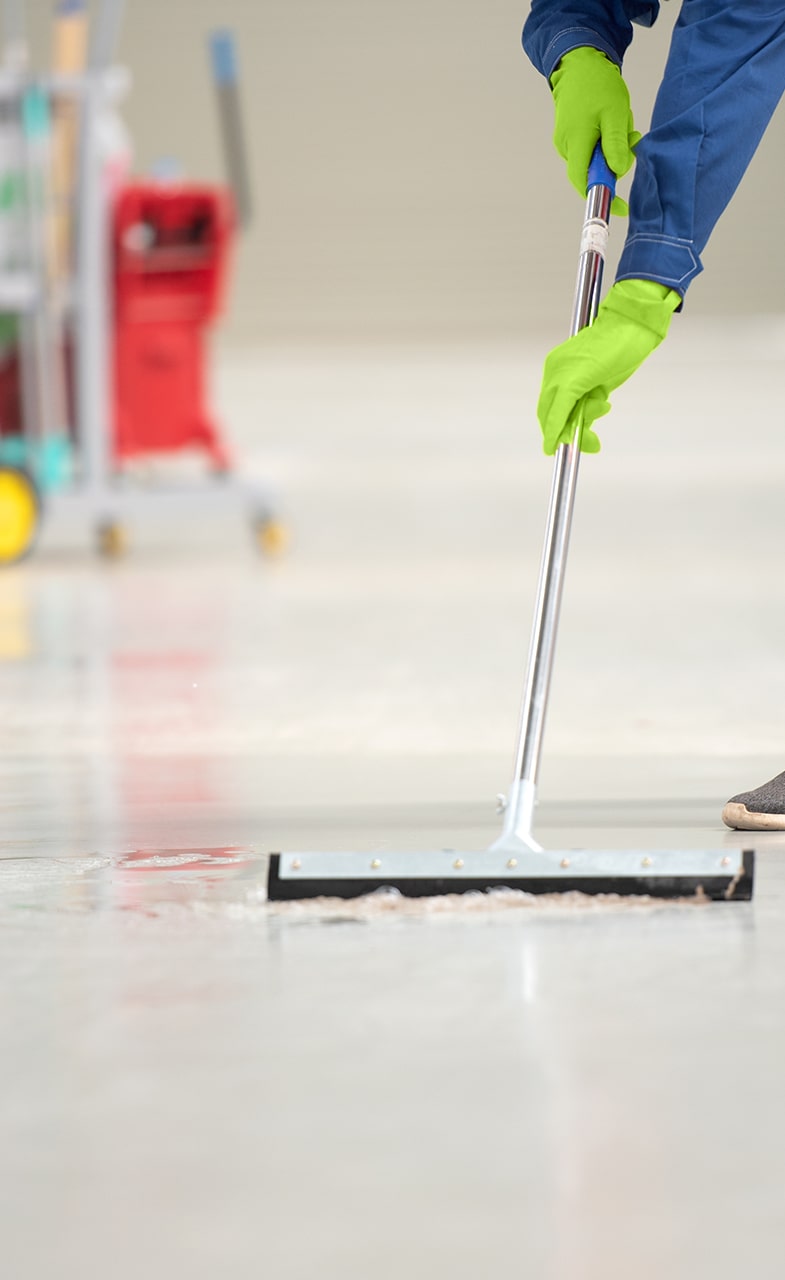 1. Making a Good Impression on Clients
Your first impression on clients matters a lot. The first thing a client expects to see when they walk into your workplace is a neat and tidy space. Proper cleaning sends a positive signal to clients and reveals who you truly are. On the other hand, a cluttered and dirty space will leave a bad impression on clients. As a result of this negative impression, the client might just choose to walk out the door without sealing the deal.
Keep your workspace in a proper state to look professional and attract more and more clients.
2. Improving Focus on Tasks
One common benefit of a clean workspace is that you will have fewer distractions. Even simple tasks become challenging once you get distracted by your messy environment. A tidy workspace enables you to focus more easily and perform all the tasks in an efficient manner. Always keep your workplace neat and clean to get everything done in a better mode and without getting distracted.
3. Boosting Productivity
Investing in commercial cleaning, office space cleaning, and industrial cleaning services provides numerous advantages. According to studies, a cluttered and unorganized workspace takes a toll on the productivity of employees. If you want to eliminate distractions and increase productivity in the office, you should definitely carry out proper cleaning regularly.
If you look for reliable commercial cleaning services, reach out to Interworld Cleaning in and near Baltimore, MD.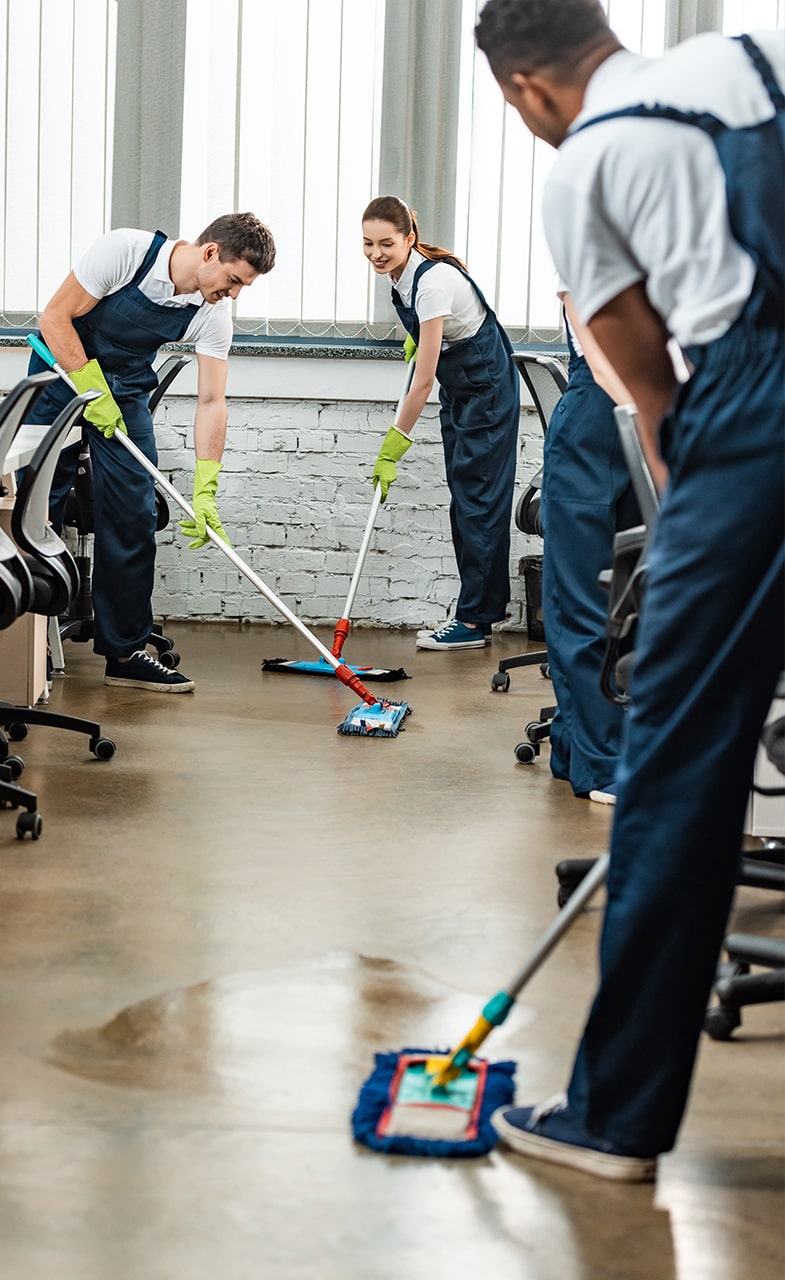 4. Keeping Your Workers Happy
How do you feel working in a cluttered and messy workspace? Whether it is you or anyone else, a dirty workspace turns off the mood. As a business owner, you should always ensure that your employees remain happy and focused so that they can do their job with great passion.
One surefire way to keep your employees happy is to give them a neat and well-kept working environment.
5. Enjoying Better Health
Since Most people work for hours in their workspace, allergies and infections can easily spread and make people sick.
As a responsible business or company owner, you should always keep every area of the workspace neat and clean. If people stay healthy and fit, they will not require many sick leaves. That is exactly why it is extremely important to keep your offices, buildings and commercial spaces well-maintained at all times. If you are in search of tips on floor cleaning and ceiling cleaning in a workspace, feel free to reach out to one of our experts at Interworld Commercial Cleaning Company in Baltimore, MD.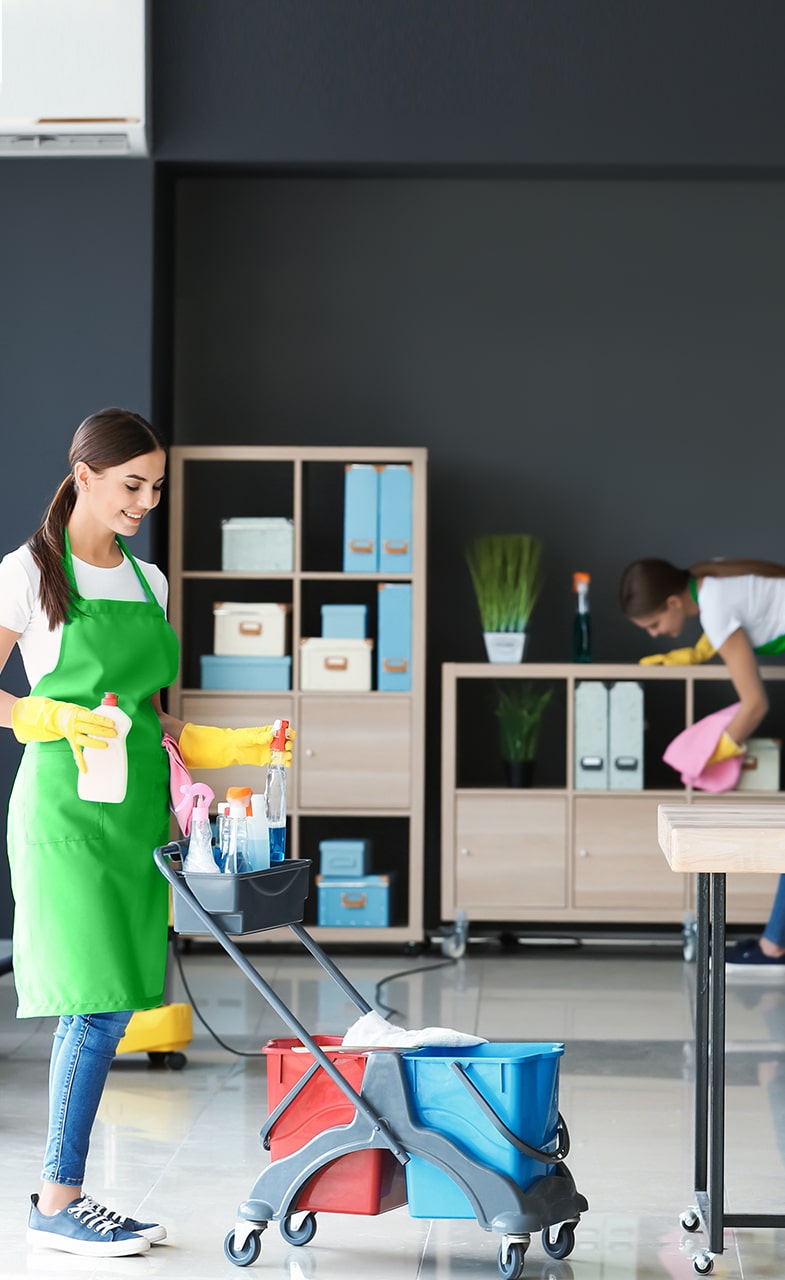 6. Reducing Hazards
Maintaining the safety of your employees should always remain a top priority. Apart from keeping the workspace clean and well-organized, you should also make it safe from any kind of fire or safety hazards. Poor housekeeping or low-quality office cleaning can cause different kinds of safety risks.
To keep your business space clean and hazard-free, you should rely only on highly experienced professionals for business cleaning. If you have a commercial building or office space that requires proper cleaning, feel free to get in touch with Interworld Cleaning. Based in and near Baltimore, MD, we specialize in commercial cleaning, office cleaning, floor cleaning, etc. With our highly trained cleaners by your side, you can make sure every corner of your business workspace, commercial building, or office will be cleaned up professionally.
7. Running Your Business Smoothly
Smooth operation is another benefit of a clean and tidy office. In a workspace, you may have a range of equipment. If you keep the entire workspace environment clutter-free, it will be easy for employees to access and use different types of equipment. All the tasks in the office or the business workspace should be completed in a hassle-free manner.
Based on your specific needs, your workspace may need different types of cleaning including regular cleaning, dusting, sanitization, deep cleaning, etc. No matter what type of business or office cleaning service it is, you should never ignore it. If the task is too much for your workers to handle, you should definitely reach out to a professional cleaning service and get the job done in a proper manner. Above, you have already read about the multiple benefits of a clean workspace.
Talk to a Commercial Cleaning Specialist
Never let an ill-kept and unorganized office affect the reputation of your business. Instead, take time for proper cleaning and maintenance of your office or commercial establishment regularly. The good news is you can always hire a professional cleaning company to make the task easy and ensure it is carried out quickly and effectively. Interworld is a Commercial Cleaning Company that provides commercial cleaning services in and near Baltimore, MD. If you have a question or want to schedule office cleaning, contact one of our experts.
Contact us now and get more information on our services. To get a free consultation and business cleaning quote, you can either call our office phone number or write us an email.