Moving to a new home? It's both an exciting and stressful period as you have to sort out many things. A new apartment or house presents so many possibilities. A fresh start to remodel your space the way you prefer.
However, before you start with the fun part, you must take care of the basics. It's time to clean and disinfect your place. The people who lived there before you inevitably left some dirt behind. It's important to take care of that as soon as possible.
You don't want to feel overwhelmed when you're unpacking tons of boxes and have to clean on top of that as well. If you don't have a plan set in place it can be hard to figure out where to start. Cleaning can be a simple task if it's done correctly. If you don't know where to start these tips will make your house appear brand new in just a day or two.
1. Start from the top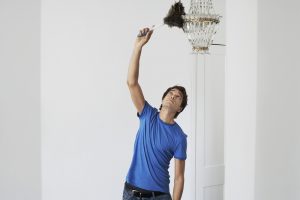 There's nothing worse than cleaning something and then having to clean it again the next day. That's insane! If you're trying to get rid of dust, start with high-up features such as chandeliers and shelving as the dust/dirt will inevitably fall onto the space below them. Don't underestimate the importance of deep cleaning. As you don't know the last time those areas have been cleaned. If you neglect this step, the build-up of dust can trigger allergies and asthma.
2. Clean the fridge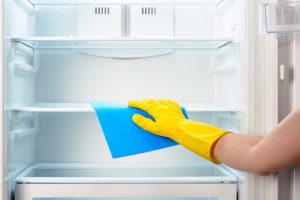 It's crucial to clean and sanitize your kitchen especially your fridge in order to reduce germ formation and possible food poisoning. Rinse the interior of the fridge and freezer. This will prevent mildew and unpleasant odors from forming. If you neglect this step, you are at risk of contaminating your food with bacteria such as salmonella and listeria. If you can afford to buy a new fridge before moving into your new place you should do so. As you don't know what was stored in that fridge.
3. Clean the walls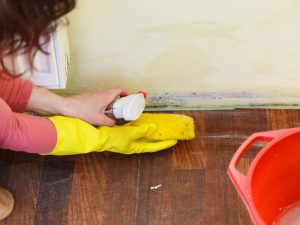 Wash down the walls in your new home. Use a soft sponge and mix a mild cleaning detergent to clean your walls. Don't scrub too hard as some of the paint may come off. Pay close attention to the corners as there might be cobwebs and stains if the previous owner had children. If the walls are in terrible condition even after you clean them, try painting your home. A fresh coat of paint can make your house look brand new.
Moving house can bring up an incredibly complex range of emotions. You might feel excited one minute and stressed the next. Did you know? According to research, moving into a new property is more stressful than getting a divorce. It's important to do your research as you would if you were moving and were looking for long-distance movers that fit your criteria.
There are things you can do to make your life easier such as hiring professional cleaners. Let's be honest experts probably know how to tackle your moving-in cleaning checklist better than you do. Contact Interworld Commercial Cleaning today!