Everyone has something they can't do without!
September 21st was World Gratitude Day, which made us think here at Interworld Commercial Cleaning, "What are we truly grateful for?". The first thing that came to mind was our customers, and then our cleaners. The dedicated and hardworking people who come into our offices, warehouses, and homes and work their magic. Clearing clutter, ditching dust, and leaving a sparkle on surfaces, all in a day's work. They are what makes our business work and we owe them so much.
We would like to take this opportunity to say a big thank you to you, all our customers, and to all our cleaners!

There are a few things you can do to assist our cleaners to do the best job when they are cleaning your premises. We made a list to help you along:

Ensure personal belongings (purses, coats, jewelry, etc.) are stored in a separate area.
Declutter shelves, tables, workstations, and personal spaces. This will make it easier for us to clean your surfaces.
Move any loose items ­ furniture, boxes, large items, and other objects ­ from the floor before we arrive, unless otherwise agreed in writing.
If we're storing our equipment or chemicals at your location during our visit, please provide us with a secure area where we can be sure they will be secure while we work.
Secure your pets and pick up after them up before we arrive.
READ MORE ONLINE [https://www.interworldcleaning.com/contact-us/before-cleaning/]
---
On a more serious note
September is also Suicide Prevention Month.
There is a lot we can do to help each other and ourselves.
The Joy of Life foundation offers a holistic approach to the subject and is a great help in communities. Take a look at what they are about here: https://lifeofjoyfoundation.org/
The joy of Life foundation provides this list of crisis resources where we can go for help or get more information: https://lifeofjoyfoundation.org/crisis-resources
You can donate to The Joy of Life Foundation here: https://lifeofjoyfoundation.org/donate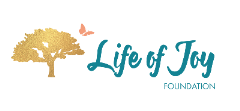 ---

We celebrated Vilma's birthday on September 3rd.
Happy Birthday Vilma, all the best for the year ahead!
---

This is what our clients have to say:
"The place looks great and my in-laws are thrilled. They had NO idea what a difference the cleaning would make. Thank you and your team again for all your hard work and for working with me to get this done"
– Kerry Skarda, Baltimore, MD
"Both girls were great – friendly and tended to business and did their job. I am very satisfied. Thanks!"
– Jane Williams, Owings Mills, MD
"Great Cleaning Company! Very Experienced in Construction Clean Ups! Superb Customer Service!"
– Glen Holler, Rockville, MD
---
Why not get the same great people to clean your premises?
Contact us today: