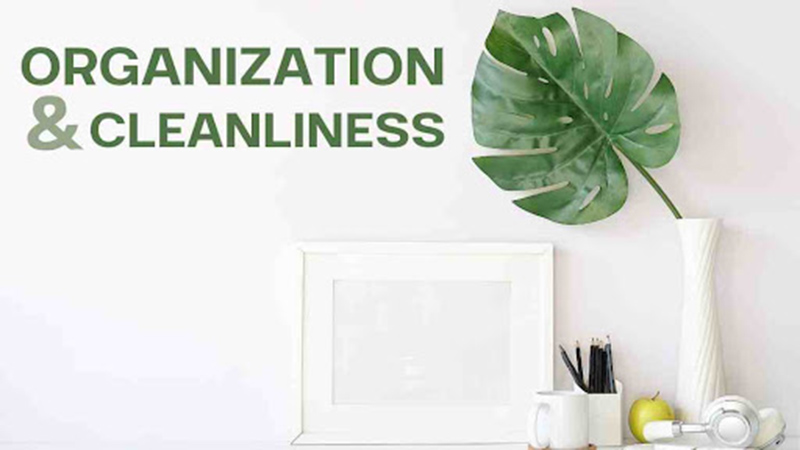 After celebrating the holidays, we all feel motivated and are ready to prepare for the new year ahead. How can we take advantage of this motivated feeling to improve our lives in the new year?
In order for our spaces to be properly clean, they must be organized. Piles of junk lying around collects dirt and make keeping things spick and span difficult. The new year is the perfect opportunity to get rid of those junk piles, find a space for loose items and make sure your premises are clean and organized.

To start with organization and cleanliness in an organization, housekeeping, and cleanliness standard practices must be implemented. i.e. Employees must be encouraged to put items back in their dedicated space when finished using them.
Keeping things clean and organized must be easy. An item's designated space must be easily found and hand soap for hand washing must be readily available. 
Develop a cleaning schedule and assign cleaning priority levels. FYI – If you employ a janitorial service this is all done for you.
Implement a desk decluttering policy. i.e. all employees must keep their workspaces clean. For motivation try a monthly award or prize for the cleanest workspace.


In the new year, it's all about making new friends and helping. Refer a friend to Interworld commercial cleaning and you will get 25% off your next clean when they sign up.
By each cleaning our own spaces, together we can make the world cleaner. We hope everyone continues to stay safe and healthy! Thank you for your business!