The stats on clutter describe how decluttering can delight. Clutter causes people to be late for appointments, miss their flights, and causes a tripping hazard and decluttering promotes a healthier space, especially in the kitchen with food preparation.
The benefits of decluttering are well known. Clutter takes up space in our homes, offices, and warehouses, as well as in our brains. According to a study, the visual stimuli it causes make it difficult to focus and process information.
In an argument for minimalism, The National Association of Professional Organisers reports that we spend a year of our lives looking for things and The U.S. Department of Energy reports that one-quarter of people with two-car garages have so much stuff in their garages that they can't park a car in them!
As we approach Giving Tuesday on November 29, it seems like a wonderful opportunity to declutter our homes and participate in this wonderful initiative. When we declutter the question lies in what to do with all those unwanted items. We would normally throw them out, what a great opportunity to donate them in the spirit of Giving Tuesday. In participating we can delight in those unwanted items of ours, that others may be able to put to good use.
Here are a few tips on effective decluttering and a few ideas on how to put those unwanted items to great use!

Tips to declutter your home, office, or warehouse:
Start slow, plan, and when you feel ready to take the leap.
Plan your wardrobe, think of what styles you like or don't like, and get rid of what you don't like or don't wear. A great idea is to color coordinate and throw out colors that don't match.
Think of good use of space and how you can replace bulky large items with smaller streamlined items that work just as well.
Think of items that you don't use. Create a checklist and make sure you only throw away what you won't use.
Hire a professional organizer if you feel you need help.


Giving Tuesday – what's it about?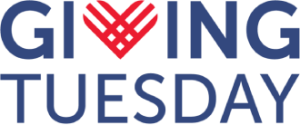 We would like to say a special Happy Birthday to Christina Stevenson and Jon Shukurov this month! Christina's birthday is on November 26 and Jon's Birthday was on November 11 (On Veterans Day itself!). Happy Birthday and thank you for everything!

According to a study, decluttering can reduce housework by 40%, but according to another study, clutter can also promote creativity and fresh ideas.  So if you like to think out of the box, leave some parts of your space a bit messy and just get us to clean your home, office, or warehouse.  We will get through the extra 40% in no time!