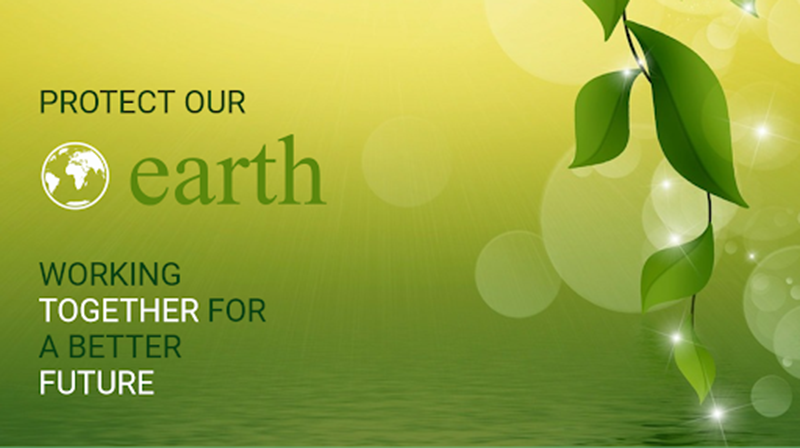 We have one world to live in, our shared home, and we need to do everything we can to protect it. With Earth day this past week, it's a great time to reflect on what each of us can do to protect the environment.
At Interworld, the environment is close to our hearts, so we have compiled a list of what you can do around the house and office to celebrate this earth day and make sure you are doing your bit for our shared future:

Recycle your waste: It's a great idea to get a separator dustbin with two sections, one for compostable waste and one for waste that can be recycled. They collect in most areas, but if they don't it's a great feeling to drop off your recyclable waste at the depot.
Use green cleaning products where possible: Some areas feel cleaner and fresher when cleaned with green products and it can be better for your health.
Walk more, drive less: Take a walk, stretch your legs, and get some fresh air! You will be helping save the plant and feel great.
Next time you buy a car, buy something that's better for the environment: It's a big step but that's what doing something good is about.
Save water and power: Turn those lights off, don't run the tap when brushing your teeth – be a hero.
Eat organic where possible: The farming methods used to grow organic vegetables are kinder to the planet and it's healthier for you and your family.
When choosing a cleaning company, choose one that uses green cleaning products.

---

We are over the moon to announce that we have a new member of the Interworld family. Welcome to the team Tyrone Jennings, we can't wait to get to know you!
---

As the cleanest, greenest, and serenest cleaning company around, we take the environment seriously, very seriously. We use green cleaning products wherever we can.
Interworld offers commercial cleaning services, using green products and carrying the cost of them for our clients. We are members of the Green Cleaning Association and the Maryland Green Registry.
We are working towards a healthier, greener, and cleaner tomorrow – join us for the journey.
We hope everyone continues to stay safe and healthy! 
Thank you for your business!