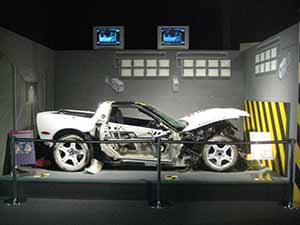 Think about your last car purchase.
No doubt, you took the safety of the car into consideration.
Yet every day, business owners are placing the care of their most important assets into the hands of the lowest bidder with no concern for safety at all.
Fact is, many commercial property and homeowners just don't have the time to do their own cleaning.
Take these facts into consideration:
National chain "Maids International" increased their number of franchises by 35% in just one year, while franchisor "MaidPro" enjoyed a business increase by 15% in the same period.
Now consider this: anyone with a rag, spray bottle and business card can call themselves a professional cleaner. There are more than an estimated 22,000 cleaning service companies out there, and unfortunately, some of these individuals and businesses aren't so trustworthy or concerned about being an upstanding pillar of service.
Here are seven things untrustworthy commercial cleaning companies don't want you to know:

Cleaning Company Theft Runs Ramped
Employee theft in general costs U.S. businesses around $50 billion a year. Workers stealing from their own employers is more common than you may suspect.
What happens when you employ the services of a "professional" cleaner and hand the key to your business to people you barely know? Theft can and does occur in the commercial cleaning business.
Solution: Stick With Agencies That Do Background Checks and Are in the Know
Hire an agency that cross checks worker's documentation to verify true identity
Confirm that the company you hire runs background checks for misdemeanor and felony convictions for the past seven years.
Bear in mind that background check services aren't always available for self-employed cleaners.
Know that a good commercial cleaning company will respect your business enough to learn the facts about employee theft and do everything possible to prevent theft from occurring.
With a Dishonest Business, Being Bonded Means Nothing
Say a commercial cleaner is dishonest enough to steal from you, you can expect to see little, or no, reimbursement for your loss. It's most definitely a good idea to hire a cleaning agency that is bonded – this typically allows them to offer $25,000 in property damage or loss protection.
But when it comes to doing business with dishonest individuals or companies, benefiting from this safeguard may prove to be an uphill battle. It boils down to this: if a cleaner is not arrested, it's a cleaning service's word against yours. With un-reputable businesses, this isn't an ideal situation.
Solution: Have a Company Clean in Teams
Hire a professional commercial cleaning company that cleans in teams, preferably with a supervisor's watchful eye guiding the work. Have the workers divide tasks. Not only will employees be less likely to steal or be careless, but your cleaning will be more time-efficient.
Careless Companies Charge Less But Don't Carry Insurance
Your business property and possessions are in jeopardy if a careless cleaner uses the wrong chemical or breaks equipment. Even worse, if an uninsured cleaner trips and injures themselves, you'll be at risk for a hefty lawsuit.
Solution: Ensure Your Company is Insured
Bare minimum, service should carry liability insurance to cover damages to your valuables, but an agency that has workman's compensation to covered injured workers as well as bonding insurance is ideal. A smart commercial property owner will use a service that carries a few forms of insurance.
Some Cleaning Companies Don't Pay Taxes And You May Get Stuck Footing The Bill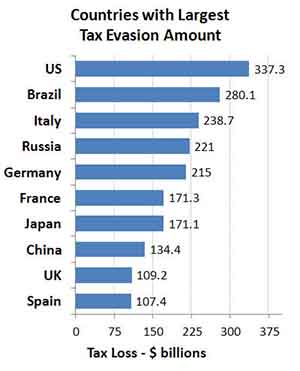 If your cleaner or cleaning service insists that cash is the only form of payment that they will accept, they may not be paying taxes on their earned income.
If your cleaning service is not paying their taxes and the IRS determines you knew about it and didn't report it, you'll be held liable as well. How does the IRS determine you knew about the dishonesty of your cleaning service? The simple knowledge that the cleaner only takes cash.
Additionally, if you pay a cleaner $1400 a year or more in cash wages, you'll need to fund that person's social security and Medicare taxes – you may even need to pay state taxes or federal unemployment taxes.
Sure, paying a cleaner $15 dollars an hour may seem cheap, but multiply $15 an hour by hour hours a week and this can add up to $3,120 and taxes upwards of $500.
If you try to get out of this and pay a cleaner in cash under the table and get caught, you will owe the IRS back taxes. If you knowingly hired an illegal worker, you can expect penalties upwards of $1500. Is it worth the risk? You decide.
Solution: Hire an Agency, Not a Single Person
Agencies will be much more likely to pay their taxes responsibly. Additionally, any reputable business will accept multiple forms of payment, not just cash.
Cleaning Companies You'll Want to Avoid Prefer Quick Cleaning, Not Quality
Quick cleaning can lead to loss of property, inattention to detail, or simply, bad cleaning.
A quick clean may mean that cleaners may throw away expensive business property in a rush or take extreme shortcuts. Customers have reported cleaners spraying lavender around a property, then calling it a day.
Solution: Check A Company's Standards with Checklists
Reputable companies will provide a detailed checklist with items like wiping every surface in the bathroom and scrubbing the sink, toilet, and mopping the floor with cleaners.
To ensure cleaners have experience, try to find a company with employees who have been there for at least six months. Annual turnover for the cleaning industry ranges from 70 – 300%, depending on who you ask.
Make sure you hire a cleaning agency that trains employees thoroughly with protocol on what products to use on surfaces and the latest equipment.
A Non-Reputable Company May Get Lost in Translation
Lack of good communication can result in misunderstandings or damage to property if you can't explain what you need.
Solution: Hire a Company that Cleans in Teams and Takes Requests
You will want to hire a company that has employees clean in teams to ensure that at least one team member can communicate effectively. Keep an eye out for a service that allows you to call them with special requests a day or two before cleaning so that you can spell out exactly how certain items need to be cleaned.
A Bad Commercial Cleaning Company Won't Stand Behind Mistakes
When you entrust your business property into the hands of a bad commercial cleaning company, mistakes happen. Bathroom cleaning products, for example, contain acid which may permanently damage certain surfaces.
Acid on your computer, bleach on the carpet, or broken furniture are just some of the risks.
Solution: Hire A company that takes responsibility for damage.
Larger companies are more likely to pay for damage and will not absolve themselves of responsibility. To play it safe, ask services for five references from customers who have used the business for at least six month.
The Big Picture

The saying "you get what you pay for" rings true when it comes to commercial cleaning businesses. Sure, you may save money in the short term, but if – and when – something goes wrong, if your cleaning company is dishonest, you will feel the pain.
References:
http://www.foxnews.com/story/2005/08/29/10-things-your-cleaning-service-wont-tell.html
https://www.cnbc.com/2017/09/12/workplace-crime-costs-us-businesses-50-billion-a-year.html