Interworld Cleaning, Inc backs up its cleaning quality with a 100% Customer Satisfaction Guarantee, which means you no longer have to worry about the quality of service being lower than your expectations.
If you are unhappy with our services, we are just a call away.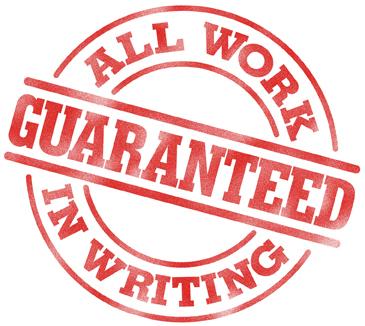 If any of our work doesn't match our promised quality, call us within 24 hours and we will re-clean it absolutely free of charge.
Unlike other companies that would lure you into a contract with a verbal guarantee, our customer satisfaction policy is written and documented in every single proposal that we send you.
However, we do reserve our right to cancel service at any time for any reason. If we choose to cancel when a job is in process, your payment obligation would be restricted only to the specific service performed and hours used in the performance of the job.
For more information about our customized cleaning service packages for industrial, commercial and residential customers, please feel free to Call us at (410) 800 2575 to get all your queries answered.