Interworld Cleaning is a leading cleaning services company which has built an outstanding reputation for punctuality, quality and professionalism throughout the Baltimore Metro Area, Maryland and Washington DC.

Apart from delivering high quality services at the doorsteps of individual clients (residential, industrial as well as commercial), our services are available for General Contractors, Property Management Firms, Facility managers and Building owners as well.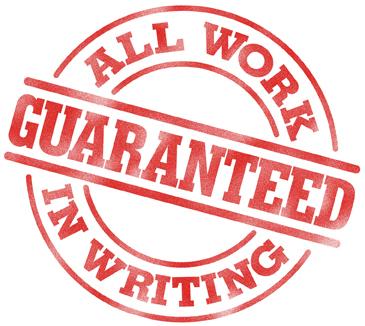 As a reward for our relentless quest for delivering quality services, we have repeatedly earned positive feedback and won repeat business for our professional attitude and for delivering and maintaining outstanding service quality. By choosing us, you can be assured that your facility will be impeccably maintained and will reflect the professional image you want to create on your clients, suppliers and employees. Our client list includes AIMCO, Whetstone Company, The Whiting – Turner, New City Construction, and many more.

We have raised the bar by introducing standardized, efficient cleaning service packages which are delivered by highly experienced, efficient and flexible mobile teams. We are open to customizing our standard packages to suit your needs, although extra charges would be applicable. Once you experience our services, you would realize that even though our pricing isn't the lowest compared to other companies, it is fair. We also have a reward / penalty system which is available on request.
Interworld Cleaning has emerged as a leading one stop shop for Property Managers as well. Our available services include cleaning turn units, hauling away trash, cleaning windows, shampooing carpets, stripping and waxing floors, pressure washing sidewalks and building exteriors and many more. We have also started our new remodeling services.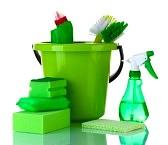 We have been actively involved in supporting sustained development, as a part of which we use green line of products without charging you anything extra for it. Our efforts to save the environment go beyond using green products, as we also set and meet annual targets to reduce environmental harm through the membership of green associations. We give back to communities with contributions to UNICEF and other organizations throughout the year
Here are some more reasons why you should choose Interworld Cleaning:
Pre – Qualification process support: We are familiar with Hold Harmless, Insurance, W-9 and other processes and have the expertise to deliver all required paperwork instantly.
Lien Waivers compliance: We have no issue in signing Lien Waiver's, if you happen to have it in place.
Instant Response: Our flexibility ensures that we accommodate your last minute rescheduling needs because Interworld Cleaning will always work around your schedule, not ours.
Green Cleaning at no additional cost: In our commitment to reduce human footprint on the planet, we use Green Cleaning products without charging you anything extra, which can be used by your sales team as an effective marketing tool.
Purchase Order familiarity: No job gets done without signing your Purchase Order and we know this rule. We are prepared to go the extra mile for you by printing out, signing, scanning and delivering your PO back to you as it is a standard, transparent policy in construction industry. No questions asked.
24/7 service for No Extra Cost: Our round the clock services are available at your convenience, as we understand that your clients might not want their regular business to be affected during the day time.
Hotline support: In case you have any complaints, feedback or queries before or after the service, we are happy to address it in the shortest possible time through our round the clock helpline.