GREEN, CLEAN & SERENE SERVICES
FOR EVERY PROPERTY AND BUSINESS
INTERWORLD CLEANING INC. IS A DIVISION OF INTERWORLD COMPANIES, AND WE PROVIDE SUPERIOR CLEANING AND JANITORIAL SERVICES TO HOMES, BUSINESSES AND INDUSTRIES IN MARYLAND, BALTIMORE AND WASHINGTON DC.
We're a professional team of young, motivated and enthusiastic individuals, and we're always aiming to be the best at what we do. Fresh, innovative ideas for business help us to keep on top of current trends in our industry, and on top of our competition. We're interested in every aspect of our company, and work tirelessly to improve our services – from the friendly customer service and on-site supervision of cleaning employees to quality products used on every job.
There is always a cheerful service with a smile, and we aim to complete jobs efficiently at a time to suit your home or business routine.
From small beginnings, the aspiring company quickly expanded due to it's high level of professionalism and outstanding service to customers, who gave us excellent reviews and referred us to other people and companies. We put in the same effort today, making sure your experience with us is stress-free and gets the results you want for a price you're happy with.

Interworld Cleaning has held contracts with, and still works alongside, major businesses and industries throughout the area including:
Interworld Cleaning has secured these top cleaning and janitorial service contracts, along with many other nationwide subcontracts, because we understand that businesses require an easy and effective service that can be carried out to fit in with the daily running of the company. A 24-hour cleaning service is available to rotate around your specific needs. Unlike other cleaning companies, we like to keep it simple – there's no hidden fees or costs when you choose us, and our representatives give you all the information necessary about every aspect of your facility or office space to be cleaned. Less paperwork is always a good thing for busy companies!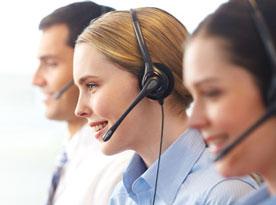 WE'RE CONFIDENT YOU'LL BE SATISFIED FROM YOUR EXPERIENCE WITH US,
SO WE ALSO PROVIDE OUR SERVICES ON A MONTH-TO-MONTH BASIS.
We don't tie our clients into long-term agreements with legal small print, that makes it difficult for clients to cancel.
One e-mail to our customer service department is all it takes if you decide otherwise. Month-to-month contracts are reassuringly flexible, and perfect if circumstances change or you decide to end the agreement.
By providing contracts month-to-month, it keeps us on our toes to deliver outstanding results time after time.
As well as business and industrial janitorial services, we pay just as much attention to our valued customers for whom we provide an excellent home cleaning service. Each home is unique, and we listen carefully to what you want and expect from us; we then do our utmost to implement this into providing a clean and sanitized home environment every time we visit. Our specially trained and pre-screened workforce carry out any housekeeping duties at your property, and we are a trusted name in the cleaning world.
Whether it's a residential property of business office, Interworld Cleaning is fully insured, licensed and bonded throughout America for every project we undertake.
What's more, at Interworld Cleaning we use safe, green products and cleaning solutions wherever possible. Our environmental efforts are combined with our Green Cleaning Association and Maryland Green Registry memberships, which enable us to set annual targets to reduce environmental harm.
We also give back to communities with monthly contributions to UNICEF and other charitable donations that we contribute to various organizations throughout the year.

Find out why so many homeowners, businesses and industries choose Interworld Cleaning for their housekeeping and janitorial cleaning requirements: