We at Interworld Cleaning understand the importance of cleanliness in a business set up and are professionals at delivering commercial cleaning services for offices and businesses of all kinds.
Our services are available for industrial, commercial and residential customers and are delivered with the same degree of professionalism and expertise, irrespective of the order size or the contract duration.
In the busy business environment of the present age, you all spend at least one third of your time in office. Your workplace is often interpreted as a reflection of your company and all the stakeholders, i.e. clients, suppliers, sub – contractors, customers, etc are very likely to form the first impression of your company based on your office. A cluttered, unorganized and unhealthy office would probably cost you that elusive business deal that you worked so hard for. Besides the clients, the employees would prefer working in a clean business environment. There have been numerous studies to suggest that a clean office adds to the productivity and efficiency of employees and their efforts are synergized to give your business that extra competitive edge.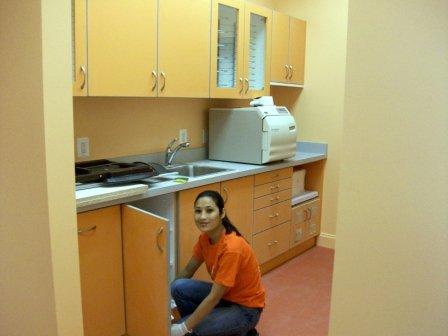 Our services extend far beyond the usual mop – and – sweep routine work performed by most of the cleaning companies. We have the advantage of a staff with vast experience backed up by a fleet of modern cleaning equipments, which combine to deliver impeccable results. For the cleaning assignments of our office and business clients, we only use green line of products, which are environment friendly and bring about a touch of serenity to your work place. It saves your office from the strong smell of chemicals, which are unhealthy for humans as well as the environment.
We respect your requirement of not letting your daily business be affected by our cleaning schedule and to look after it, we offer round the clock services as frequently as you want.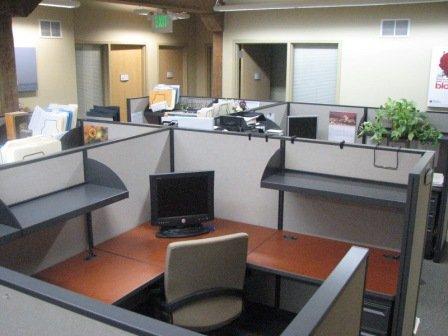 We offer a set of standardized services, which are customizable according to your business needs, offering you complete flexibility in choosing the way your office space gets cleaned (extra charges might apply).
We provide complementary paper towel, hand wash soap and toilet paper dispensers to our qualified customers. These are modern, state of the art pieces of equipment that manage the consumption level of the consumables. Depending on your needs, we can be your one stop shop for providing all kinds of office cleaning, such as carpet cleaning, floor stripping and waxing, pressure washing and other cleaning services that are tailored to suit your needs and budget.
The professionalism of our team and the qu
ality of our services over the years have earned us the reputation of being the leading office cleaning company in the areas of Baltimore Metro, Maryland and Washington DC. Contrary to other companies, we focus on building long term relationships with our clients rather than making short term, stop – gap arrangements. Our contracts are available on a monthly basis and can be terminated any time you want. We have successfully served clients across industries and our client list includes Aimco Property Management, Eurest Services, The Whiting-Turner Construction and many more.