There are many reasons why someone would like to buy a franchise.
The idea of having your own business might be your dream for a long time and, of course, managing a company with a proven formula for success and low risk of investment sounds appealing to anyone.
This explains why, according to the 2016 Franchising Top Markets Report*, franchise businesses are responsible for 1 in 7 jobs in the United States.
The entrepreneurial spirit is contagious.
The difficult part comes in when selecting the franchisor.
Sageworks' studies show that janitorial services are in the top franchise-friendly industries with net profit margins near 6% in the past three years. Since commercial cleaning businesses are expected to increase revenues in the following years, more investors are realizing that a good janitorial franchise can provide the freedom and independence they've been looking for.
Interworld Cleaning is the perfect investment opportunity! Our business model encourages growth potential and has been set up in a manner to flourish with growth.
Let us show you below the 10 main reasons why you should invest in owning an Interworld Cleaning franchise.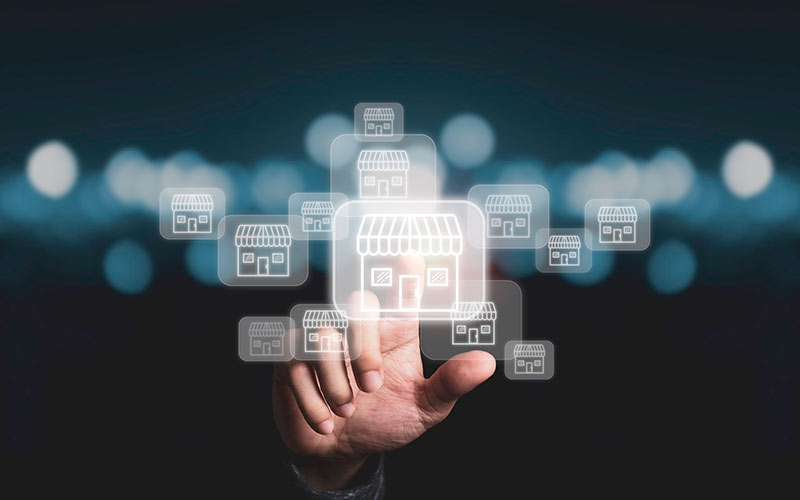 1. Low-risk investment
When buying a franchise you have a higher likelihood to succeed as the failure rates are extremely low —under 10%—, especially compared to the risk of introducing a new business to the market: 90% of startups fail. Plus, our experience has shown that our system is 100% successful.
As a franchisee, experience is not required—having a prior cleaning background is a plus but not a must-have— as the business model is in place and ready for your dedication. We provide expertise and proven techniques that will help you develop a sustainable branch, which will allow you to compete against other local cleaning companies.
2. Low start-up cost
When you invest in any business you must pay franchise fees and royalties. Interworld Cleaning has one of the lowest royalty and start-up fees in the industry and a well-thought-out business strategy. Why? Because our services require only a minimal amount of products and equipment for you off the ground.
Compared to many other business models, our janitorial franchise is time and cost-effective which allows you to allocate your resources effectively. Your new business could promptly become the best cleaning company in the area. When you decide to make the leap please reach out to us and we can provide all the pertinent information that will make for a smooth transition.
3. You will own a recognized brand with a great reputation
Over the years we've built a reputation and are renowned for our high-quality work and professionalism. Our clients have provided us with the opportunity to expand and delve into new markets because of their honest testimonials and excellent recommendations for our cleaning and janitorial services.
Our great reviews have allowed us to stand out among other local cleaning companies in Maryland and Washington DC. Major businesses like Freshly, Edgewood Properties, Costco, T-Mobile, Old Line Custom Meats Company, Public Storage—and many more— trust us for their commercial and industrial cleaning.
As part of our commitment to improving our services, we've also developed green cleaning initiatives to reduce the impact on the environment. We are active members of the Maryland Green Registry & Green Cleaning Association. Reducing the cleaning industry's carbon footprint is a primary concern for us!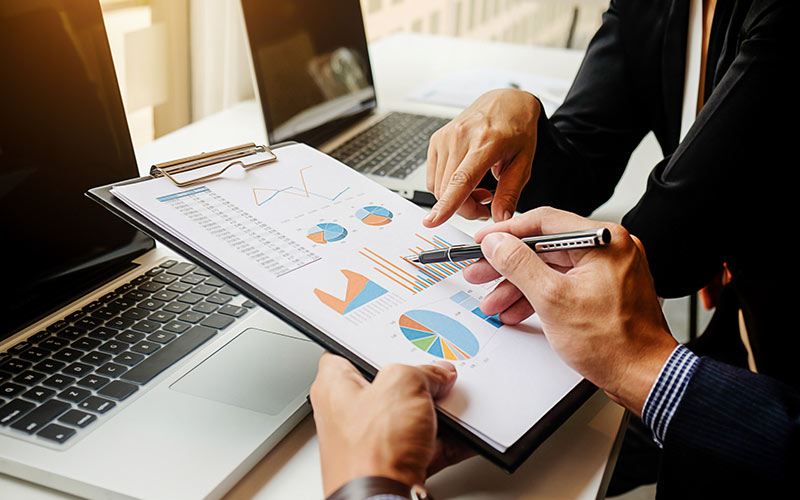 4. Freedom to manage your own business
You will have the freedom to run your own company and be your own boss. The more you put in, the more you get back. Our experts will advise, support and provide all the tools you need to succeed. Essentially, you get the infrastructure of a proven business which becomes your responsibility to successfully manage.
Owning our franchise gives you an asset that you can potentially sell, pass along to your children or keep the business growing.
5. Interworld Cleaning wants you to succeed
If your business is successful, gets great reviews, and earns the trust of new customers, it will have a powerful and positive impact on our brand's name. Franchising a business is all about a win-win strategy, and we will be fully invested in your success.
Our goal is to teach you how to work and manage your own business. We will train you and show you everything from A-Z, which includes but is not limited to: how to run your accounting, how to develop marketing strategies & acquire new accounts, how to manage products and human resources, as well as how to deliver an outstanding service to your clients.
6. Technology and infrastructure in place
Great software is essential for every modern business. If you want to be successful and stand out in today's market, you must adopt and integrate technology efficiently. We have customized and perfected our CRM and accounting system software so that it suits all of our needs and runs as smoothly as possible, which is another attribute that will be passed on to you!
Our journey has taught us important lessons. We have learned from our experiences and optimized our system over and over again. We know what works best and we will be happy to get you prepared and started so you can have a smooth flight with minimum turbulence.
7. All the forms you need are done and ready to use
When you run your own business you need to do your paperwork properly. There is an abundance of marketing and legal documents you must fill in for every new company. It can be exhausting to find the proper references and the specialized information which is why we are here. Having already found trusted professionals we are here to provide you with access to all of our resources.
When you buy our janitorial franchise you will get our templates, documents, and sheets to be successful. We've performed studies and in-depth analyses to understand the cleaning industry and provide the appropriate and approved templates for our business partners: service agreements, marketing collateral, proposals, flyers, brochures, contracts, and many more validated documents. Having access to these resources enables you to efficiently manage your time and projects.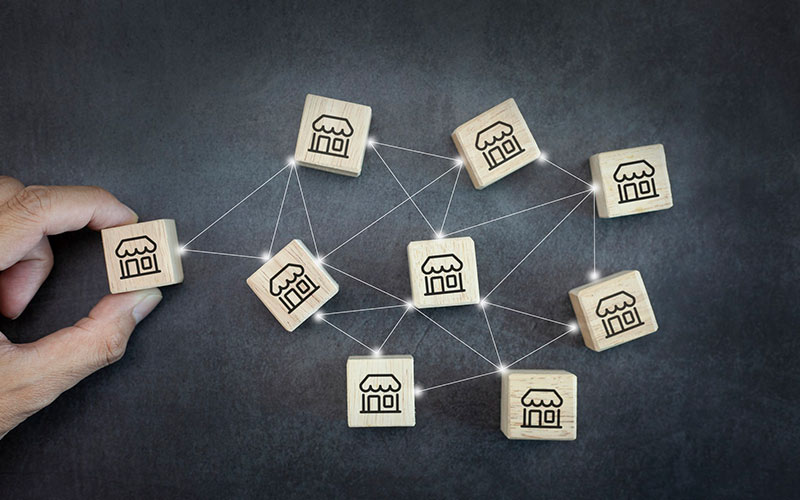 8. We build personal relationships and strong partnerships
We provide guidance and support. At Interworld Commercial Cleaning we strive to maintain a friendly family environment, not only with our customers but also with each of our team members and our community. We welcome you to join our ever-growing and supportive family!
When you buy into Interworld Cleaning you get ongoing training, support, and advice. We believe that our franchisees' success is based on good communication, collaboration & hard work. Our business has vast experience and will be able to assist and share the best practices with you throughout your journey.
Not only we will walk you through our business but we will also connect you with our contacts and providers to make sure you run and grow your franchise successfully. All the hard work is done!
We've established strong and valuable partnerships with suppliers and distributors —and pre-negotiated low prices and pre-selected chemicals and products—, reliable repair companies that can fix our specialized equipment, insurance companies to adequately set up your coverage, legal teams on standby for your protection, marketing, and sales team to get you off the ground and maximize your Return of Investment as soon as possible. These and many more connections you will need in this business are at your disposal.
9. A solid knowledge base
Over the years, throughout the course of our business, we've accumulated useful information and a deep knowledge of the cleaning business which allowed us to develop a successful formula. Every challenge we've faced and every difficult situation we've overcome have given us understanding and expertise in the field which we pass to you.
Our solid knowledge base gives you the tools to support your decisions, avoid mistakes and feel more confident with your work. We will share our experiences, provide guidance and explain all you need to know to succeed. As experts, we will become your tutors to keep you on the right track and assist you whenever you need us.
10. A cleaning service will always be needed
No matter how big or small a business is, any office, restaurant, hotel, coworking space, gym, school, hospital, or warehouse needs cleaning. There will always be work to do and companies willing to partner up, especially with the residential services ever growing. It's an ever-expanding market! According to the Bureau of Labor Statistics Job Outlook for 2016-2026 in the US alone, janitorial services are expected to increase by 10%, which is faster than the national average.
We have experienced this phenomenon ourselves, and that's why we've been developing strategies and improving our janitorial services for specific clients, businesses, and buildings.