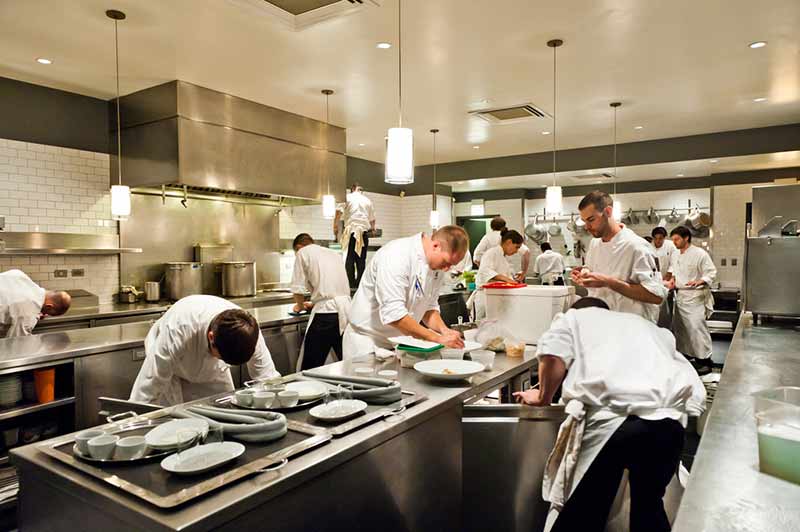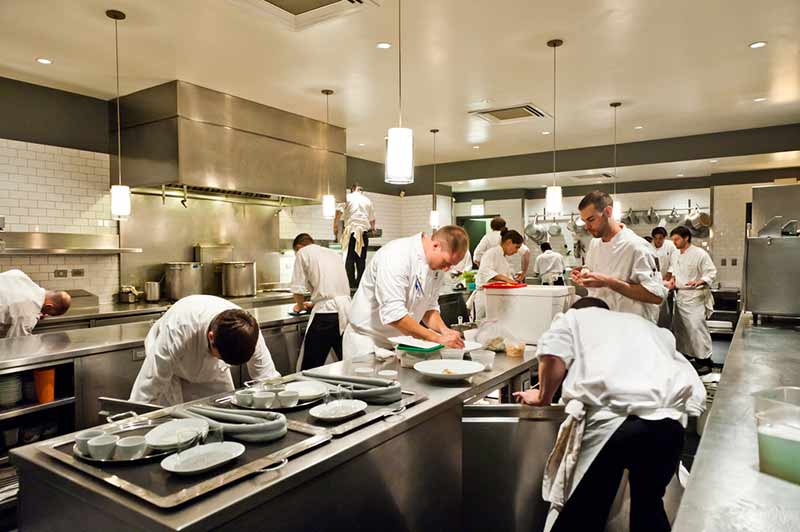 Why enlist the help of commercial or industrial kitchen cleaning companies? It's about impressions. When you walk into a place of business that is new to you, how do you size it up? How do you evaluate other restaurants? Do you assess its orderliness and neatness? Do you assess if the restaurant appears clean? These questions about professional cleaning are of particular concern to restaurateurs that serve food – cleanliness is crucial if you want to prepare meals in a busy kitchen that are eaten off of plates and silverware that your staff has washed.
You may shrug off cleaning the kitchen, but we are telling you a dirty kitchen is a deal breaker here. It's a deal breaker for two reasons.
---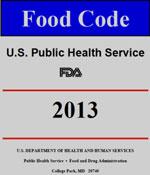 Reason Number One: You Need to Stay in Line With the Law
There is a complex and stringent set of rules and legislation when it comes to keeping the kitchen the professional condition. FDA Food Code, and Food Hygiene and Safety state law, provide guidelines on how to clean a kitchen. Although these laws are quite specific and detailed, when you are trying to run a business in real time, maintaining these standards can be difficult.
FDA Food Code rules on how to clean a kitchen were designed to protect diners.
---
While cleaning the kitchen, here are some benefits of cleaning up your act:
Reducing the risk of foodborne illnesses, protecting customers and your restaurant from financial losses.
The ability to employ uniform standards for retail food safety, reducing complexity, ensuring compliance.
Eliminating redundant processes for establishing food safety criteria.
Commercial Kitchen Cleaning Services Lead to Happy Customers
The second reason a dirty restaurant is a deal breaker is because to customers, areas in your restaurant like the restroom tell a big part of the story. In fact, 86 percent of respondents in a study equated the cleanliness of a restaurant's bathroom with that of its kitchen. So when you leave messy sink areas and toilet stalls, dried-up bugs, streaked windows and dusty surfaces, your customers are likely to feel uncomfortable dining in your establishment.
Even worse, it's probable that someone would snap a picture of areas like the bathroom or walk into a messy nook in the kitchen and post them as your next online review. This is a business killer, because the second most popular way guests find new restaurants other than word of mouth is through social media reviews.
Lack of Industrial Kitchen Cleaning Services cause Health Problems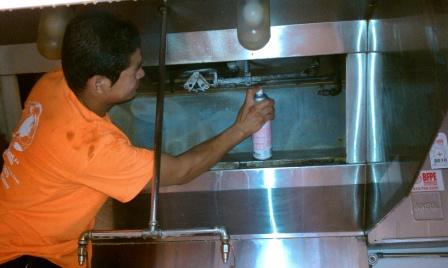 As if losing customers weren't bad enough, you could be making your current customer sick with a poorly cleaned kitchen. You could face:
Prosecution
Terrible working conditions
Contamination by bacteria
Risk of Pest Infestation
Horrible image of your business
Costly lawsuits that sometimes take the business out of existence
Kitchen Cleaning for You to Tackle Yourself:
Your staff should know how to clean a kitchen practicing the following:
Staff should be practicing FIFO (first in, first out) storage. Leave space between each container for the air to circulate and cool the leftovers efficiently.
Prep Done Right – Employees shouldn't use the same cutting board for poultry, vegetables and other meats. They should not use the same knife for poultry and for other foods, and wash foods that are cut and served cold.
When It's Time for the Professional Kitchen Cleaning?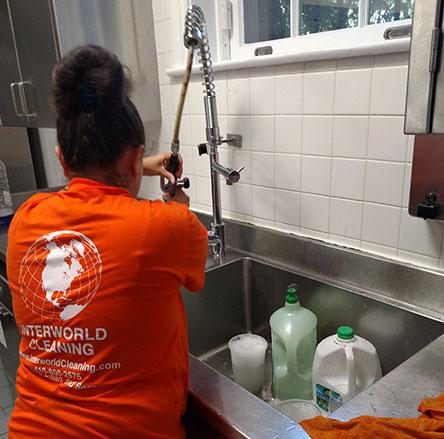 If your staff is using the wrong tools or technique, they might actually be spreading dirt and bacteria rather than cleaning the kitchen. These mistakes jeopardize your employees and your customers.
It can be tricky to know they best water temperature to clean. Sanitizing must be done at a particular temperature for chemicals in the water to work efficiently.
Where to find the Pros for Professional Kitchen Cleaning
Maintaining standards of cleanliness is essential in the food preparation industry, so make sure you hire the right commercial kitchen cleaners. 46% of all restaurateurs in a Toast survey listed hiring, training and retaining restaurant staff as their number one challenge, so here are some hints of a quality company you should search for:
Communication with the professional cleaning team. You should expect to be able to contact a team member and get a response when you need one.
Cleaning packages customized for your business should be expected. Work with a business who will work with your budget.
Your professional cleaning prospect should be fully licensed, insured and permitted.
Your expert cleaning team should help you pass fire, health or food inspections.
The team should be hand picked – properly trained, certified with a background check, insured and professional.
Interworld Cleaning is your best choice of commercial kitchen cleaning companies
After the last table is bussed and the kitchen closes for the night, Interworld Cleaning's restaurant cleaning teams leap into action. They have been trained in cleaning for maximum efficiency and have experience delivering work that doesn't disappoint. When you walk in the next day, expect to experience cleaning done with care, ensuring that your dining areas and kitchen are clean, ready and fresh for a new day.
We provide the best services, a superior and immaculate restaurant from kitchen to the dining area.
Our staff is dedicated to our collective vision of industry-forward green cleaning
Our company is dependable. You have access to our support line Monday through Friday, 9-6, and measured inspections.
We offer cleaning packages tailored to specific business owners – a plan just for you.
How to clean a kitchen – by Interworld Cleaning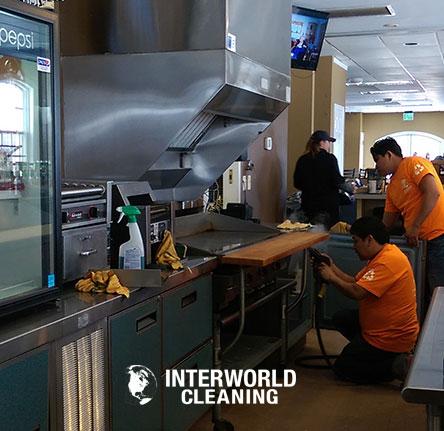 We use strong degreasers along with oven and grill and hood cleaners
Kitchen and ovens are cleaned with hot water pressure washers (This type of cleaning prevents allergen residues from forming on kitchen equipment and surfaces and removes 99.99% of bacteria.
Stainless steel appliances are polished and look like new.
Thoroughly and hygienically clean surfaces where food is prepared, like stove tops, counter tops and cutting boards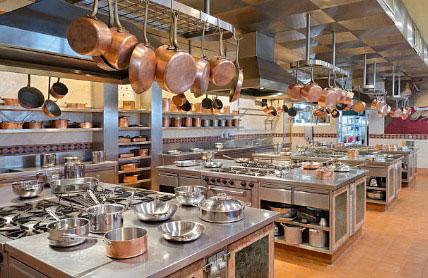 The Bottom Line
Restaurant professional kitchen cleaning service is designed to help you broadcast to your customers, that your restaurant is a friendly place to have a nice meal to eat. We encourage you to contact us today for a no obligation quote to discuss commercial kitchen cleaning services we can do for you.