We deliver exceptional service to our customers, whether they're moving into or out of, a foreclosed property. You can depend on us to accomplish any cleaning task you require to get the property in tip-top shape for the future occupants. Interworld Cleaning can take on small or large foreclosure projects, no matter the size of the property. Every project is completed on time, and we make sure you receive the best value for your budget and cleaning schedule. Interworld Cleaning provides residential foreclosure cleaning services to homes in the Maryland, Baltimore and Washington D.C area.
We leave every foreclosed home in immaculate condition, and every area properly cleaned and sanitized.
Every aspect of foreclosure cleaning is taken care of, leaving the property fresh and gleaming, we ensure the clean is hassle-free. You can rest assured that our team of professional cleaning operatives will work diligently to deep clean the house as a whole.
A TOP-TO-BOTTOM DEEP CLEAN ENSURED
The teams of cleaning operatives at Interworld Cleaning work diligently to make sure that every area of the house is cleaned and refreshed. Unlike other companies, we leave no area of the property unturned, and pay special attention to areas that have not been cleaned for a while. Bathrooms are left sparkling with our range of mostly green products, and living areas are like new once again. The entire foreclosed house will be left presentable, in a 'white-glove test' condition.
A HELPFUL HAULING AND MOVING SERVICE
Interworld Cleaning can haul away anything you need us to. We take the stress out of furniture and appliance removals from foreclosed properties, and take just about anything that needs to be disposed of. We safely remove all white goods like cookers, refrigerators, washing machines, clothes dryers and dishwashers from the home. We also take any furniture such as mattresses, cabinets, dressers, beds, sofas and shelving units. We break unwanted furniture down into smaller pieces, so we can carry more on each trip – saving you money in the long run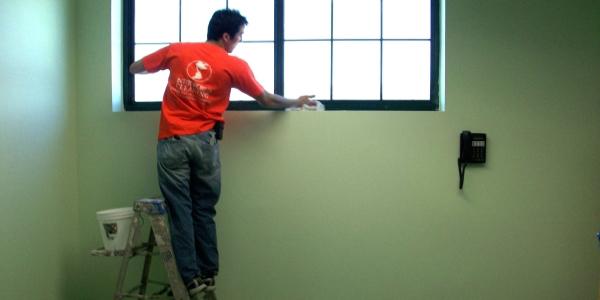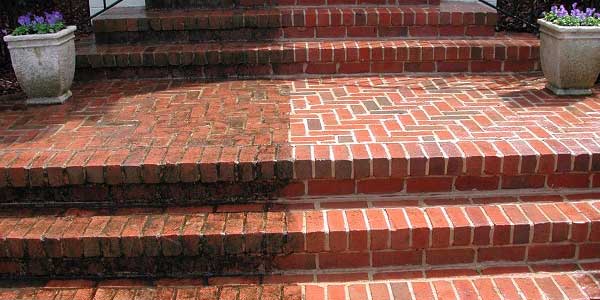 SPARKLING WINDOW CLEANING SERVICES
Our team of trained professionals will make sure all the windows and sliding doors of the property are cleaned to perfection inside and out. Interworld Cleaning uses the best equipment and products on the market for all our cleaning tasks, guaranteeing the most efficient residential foreclosure cleaning service in the area. Not only do the glass panes glimmer, but we also clean around and under the window sills and tackle any ground in dirt on the sealants.
POWERFUL PRESSURE WASHING SERVICES
If needed, Interworld Cleaning can pressure wash any area of the property that requires a tougher approach to remove dirt and other debris. Grime and dirt can accumulate over long period of time where certain areas have not been cleaned sufficiently.
Our teams use powerful pressure washers and cleaning solutions that can, in most cases, restore the surface to its original condition. Ideal for outdoor paving or drive areas, patios, decking and bathrooms.
Interworld Cleaning is fully insured, licensed and bonded throughout America. Our company's insurance meets, and much of the time exceeds, the minimum requirements for working with large organizations such as banks, realtors and all city/state/federal agencies.
We take digital photos of the property before and after, that can be e-mailed to you free of charge. Just ask us if you would like to do this for your foreclosure, possibly for prospective clients. Some of our previous residential foreclosure projects can be seen in our gallery.
Interworld Cleaning always aims to give customers the best value for money, and we provide free no-obligation quotes for any residential foreclosure cleaning service you require. CLICK HERE for a quote.