We at Interworld Cleaning understand the importance of industrial warehouse cleaning. We realize that a clean warehouse is not only important for your business but also for the health and motivation of the employees who work there day and night. Our cleaning services are in line with the standards of codes and conventions laid out for maintaining warehouses. We have been offering our wide range of cleaning services to industrial, commercial and residential clients for years in the areas of Baltimore, Maryland and Washington DC.
Our staff has the experience and expertise to clean the seemingly inaccessible areas with considerable ease. We undertake all kinds of warehouse cleaning jobs, including scrubbing and sealing of floors, cleaning ceilings, fans, vents shelves, walls, baseboards, overhead bay doors and windows – the list goes on.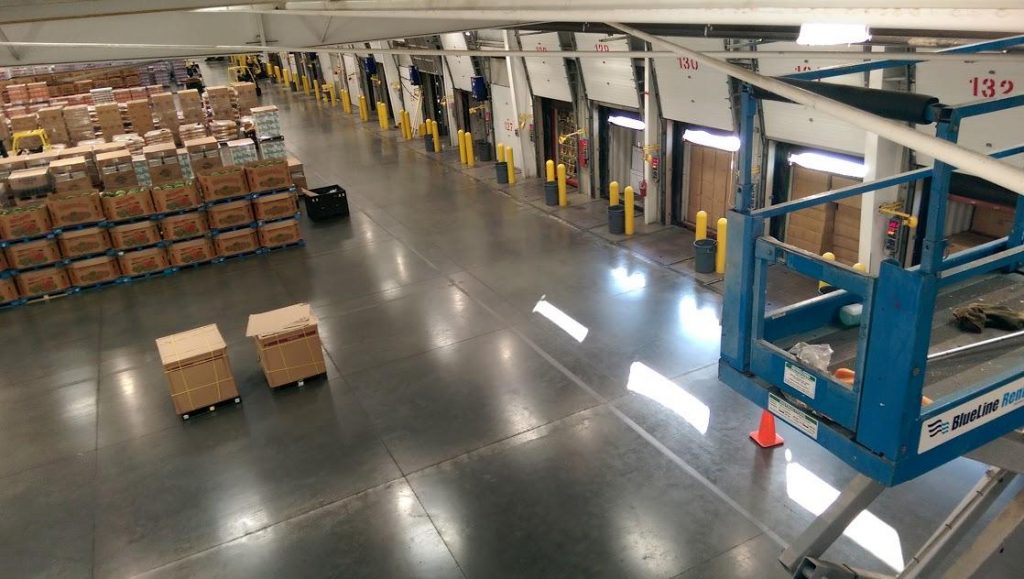 Cleanliness is no longer an added incentive for your business – it's one of the minimum requirements. Businesses are getting more competitive with each passing day which leaves very little margin for carelessness. First impression is created in a matter of seconds.

While we all pay attention to the cleaning of our offices and homes the warehouse skips our attention most of the times. Even if we pay special attention and hire staff to take care of the cleaning needs of our warehouses, supervising the staff regularly is an additional burden. Not to speaking about their payroll expenses, benefits, uniforms and so on. The storage facilities are often infected by dirt, muck, dust and dampness.

Your warehouse is the backbone of your business, as it is used to store raw materials, finished goods and the work – in – progress materials. Careless handling of industrial warehouse can be the root of deeper problems (such as supplying inferior quality goods to your clients and customers, regulatory problems, etc) which are bound to have a detrimental effect on your business.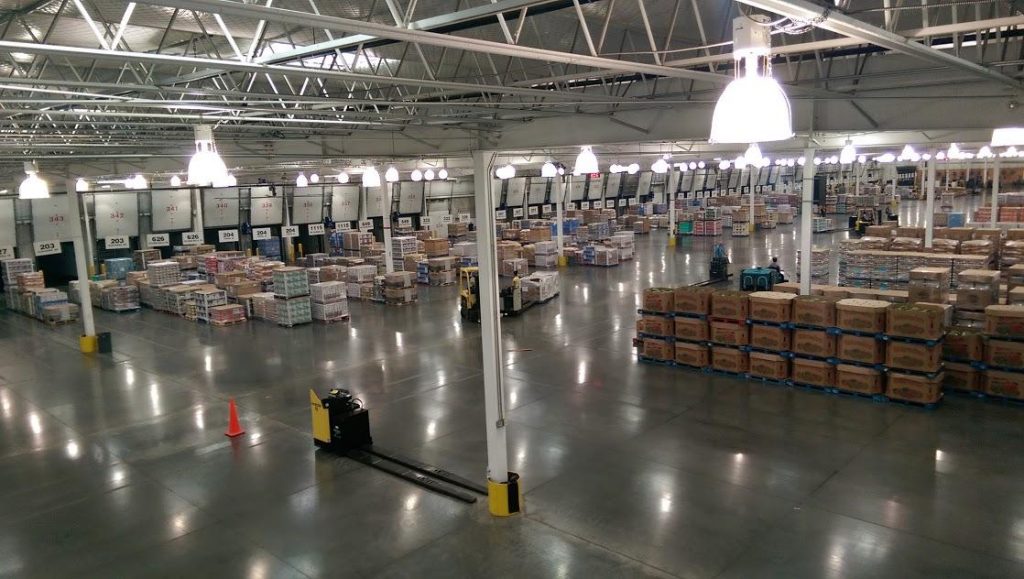 The qualities that differentiate us from other cleaning companies are the professionalism, punctuality and flexibility of our services. Our standard service packages are customizable (at an extra cost) to suit your schedule, which allows you to carry out your business in a regular manner while our customer friendly staff delivers quality cleaning services at your industrial warehouse, under expert supervision to ensure that we maintain our high quality standards.

We believe in forging long term relationships with your clients rather than having one time customers. To achieve this, we offer both long term and short term contracts to our clients, which give them sufficient time to convince themselves of our credentials before entering into long term contracts.

Our services are available round the clock. It enables us to work closely with your property managers and general contractors and schedule our work accordingly, causing the least disturbance to you or your daily business schedule. We view warehouse cleaning as a combination of various cleaning methods, a few of which are listed below:
Warehouse's ceiling cleaning services
Warehouse's vents cleaning services
Warehouse's shelving cleaning services
Warehouse's walls cleaning services
Warehouse's floor cleaning services
Ride-on and/or walk-behind auto scrubbing services
Pressure washing and chemical degreasing services
Complete adhesive removal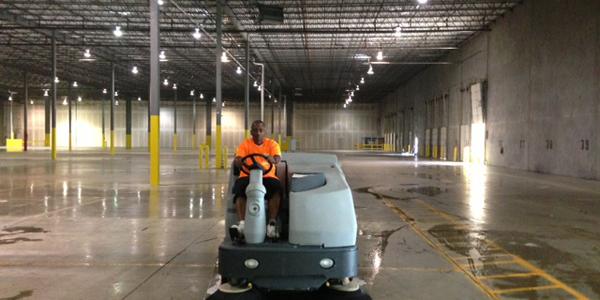 We use environment fri
endly, green cleaning agents and chemicals wherever possible without any extra charge to ensure that your health is not compromised.