Industrial premises are prone to continuous contamination by pollutants such as dirt, dust and other micro organisms throughout the year, given the nature of work carried out there. Regular cleaning gets rid of the surface pollutants but is ineffective when it comes to thoroughly cleaning the difficult to reach areas such as ducts, vents, tanks and hoods as they require specialist staff and equipments. The residual dust that escapes regular cleaning not only spoils the aesthetics of the area but also eats into it and can damage it internally as it gets transformed into molds, mildew, smog and other stains.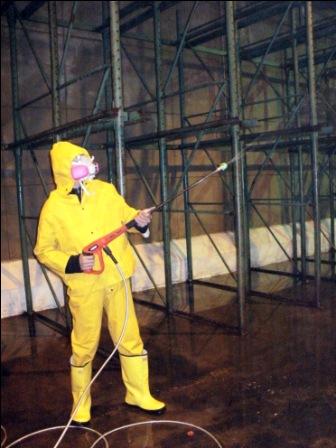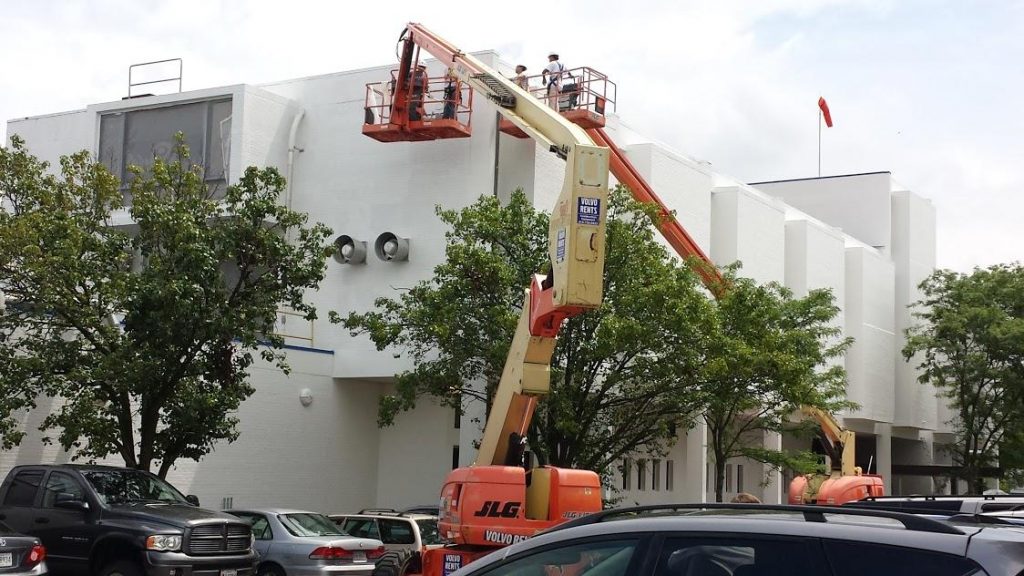 Interworld Cleaning understands cleaning like no other company does. The years of pressure washer cleaning experience of our staff ensures cleanliness for your industrial premise on a regular basis.

Besides pressure washing, we offer a wide range of cleaning solutions such as construction cleaning, green cleaning, office cleaning, windows cleaning and many more to industrial, residential and commercial clients. We view cleaning as a specific activity rather than a general one and have the equipments and staff to identify and deal with each kind of cleaning separately.

We identify pressure washing as an entirely different cleaning domain. Industrial pressure washing requires a solution of (cold/hot) water and detergent to be blown through a high pressure system of hoses and nozzles in order to remove mold, mildew, smog and other stains. The machines, driveways, tiles, fences, floors and production line equipments have parts that are difficult to clean for the regular housekeeping staff due to the difficulty in accessibility.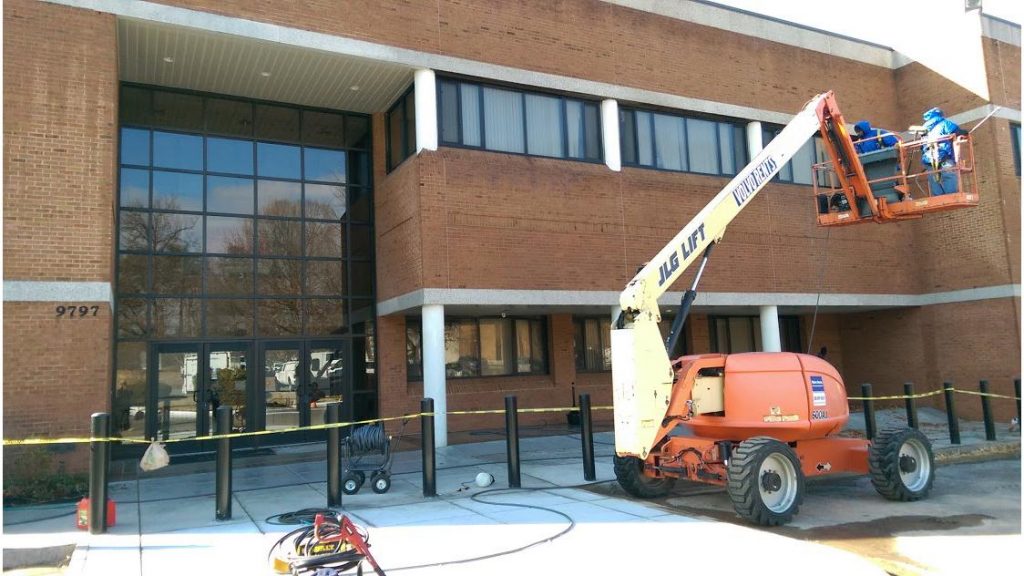 We have a list of elite clients who have endorsed our services over a period of time and repeatedly trust us with their office premises and our quality has never disappointed them.

In case our wide range of industrial pressure washer cleaning solutions do not fit your requirements, we also offer customized solutions based on the client needs – although at an extra cost. We are flexible enough to work around your schedule, ensuring your day to day work is affected to the minimum, if at all.

Our highly experienced staff is fully aware of the fact that high pressure cleaning can be damaging to the furniture, glasses and other goods and we take utmost care in protecting them. Whether you are a General Contractor, a Property Manager or a Home Builder, Interworld Cleaning is prepared to team up with you to provide fully customizable, thorough and professional services to the industrial clients.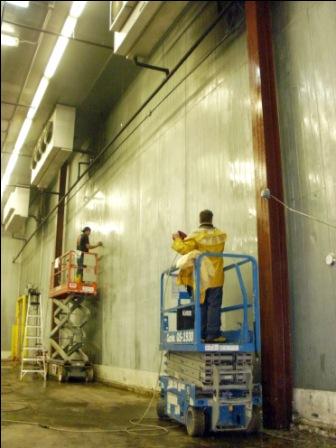 Pressure washing is the most effective process of cleaning out the dirt and debris settled in seemingly inaccessible areas. It is ideal for garage floors, fences, swimming pools, driveways, walkways, entries and patios too, as these areas add to the aesthetic value of your industrial premise.

A clean working environment is preferred by employees as well as the clients and creates a synergy which translates into an increase in the work efficiency. Having said this, we would like to mention that every pressure washing job is different and the results may vary depending upon the exterior of the building.
WHAT ALSO SETS US APART FROM OTHER CLEANING COMPANIES IS THAT WE USE GREEN CLEANING PRODUCTS, WHEREVER POSSIBLE, AT NO EXTRA COST CONTRIBUTING TOWARDS SUSTAINABLE GROWTH.