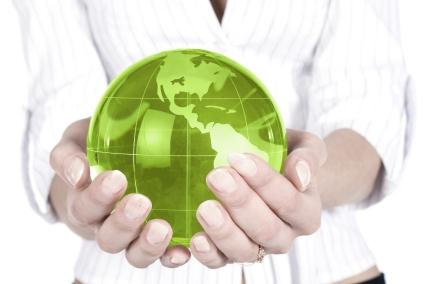 At Interworld Cleaning, our primary focus is twofold the health and safety of our staff and our clients. That is why we show up at your home, hotel, or warehouse each month using best in class eco friendly, Green products wherever possible.
With high-quality supplies and top-shelf customer service, we can make a real impact in the lives of our clients, and our community.
Safety
From the first time you use our services onward, you can trust that your property will be handled in a way that emphasizes safety. Just the fumes of common cleaning products are dangerous to the people who are using them.
Chemical residue on services in the home or workplace can also result in burns, poisoning, and even birth defects. At Interworld Cleaning, we make our community a safer place, one job at a time. We accomplish this by avoiding the cheap, lethal chemicals of our competitors in favor of Green Seal certified products that we use at no additional charge.
Carbon Footprint
Many years ago when we were crafting the mission statement of our business, we realized that the cleaning industry is about more than just customer service. Mother earth has been harshly impacted by the harsh chemicals commonly associated with the industry.
In response to this problem, we do our best every day to reduce our own carbon footprint. Not only do our eco-friendly products keep the community safer, but they also help secure a brighter future for mother earth.
Happier Customers
We have also worked hard to cultivate a long list of satisfied customers. At Interworld Cleaning, we do not depend on long term contracts to secure business. Customers sign on with us on a month to month basis.
Every time we do repeat business with a customer, it is because they were pleased with the job we have done for them in the past.
For too long, we have heard many very serious complaints about the performance of other janitorial service providers in our area. From grievances ranging from non-compliance with mandatory guidelines to poor customer service, and even fits of aggression, we knew there was a real problem facing the community.
Our customers are comfortable and confident in the fact that we are bonded, insured, and completely professional.
Dependable Employer
Being able to provide members of our community with work is a privilege that we take very seriously at Interworld. All of our employees are background checked, paid well above minimum wage, and thoroughly trained before they ever step foot on your property.
For our employees, it means consistent, lucrative work. For the community, it means a staff of dedicated, well-trained professionals that take their work seriously.
Give Back to Community
We also understand that the responsibility of our business to have an impact on the community extends beyond simply providing exquisite service. That is why we make a point of giving back monetarily, both in the form of recurring donations and one-time gifts.
Our goal is always to make the community a better, brighter place. That is why our every action is performed with the direct purpose of making a real and substantial impact.