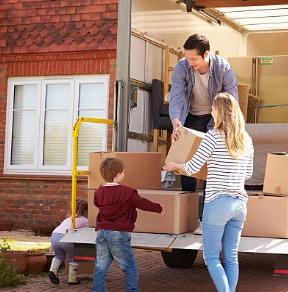 Many people find that a good tool to simplify the process of moving is the help of a professional move-in cleaning service. Although "DIY" cleaning can save you some cash, in many cases hiring a cleanup crew will cost less than a security deposit you would have missed out on.
According to recent research, moving in a new property is more stressful than a divorce, relationship breakdown or a new job. Almost two out of three individuals studied reported that moving is at the top of their stress list, above any other potentially stressful situation.
Moving is an aggravation, but it is also inevitable. In fact the average person will move five times in a lifetime, and surprisingly, the stress of moving can last more than three months. Undoubtedly, for a life event this stressful, it's good to plan ahead and use professional service to simplify the process. One task on your moving checklist is
move in and move out cleaning
. It's important to get your property clean and sanitized before you move all of your personal belongings into a building, and when it's time to move out, if you want your security deposit back you will have to have the property looking as clean as it was the day you moved in.
Although you might be expecting a refund on your security deposit, if your property isn't in shape you could be chasing a pipe dream. More than a quarter of renters have been denied their security deposits, according to rent.com. And one of the most common reasons for this denial is the simple fact that the property is messy.
Consider Move Out Cleaning? Some Questions to Ask Yourself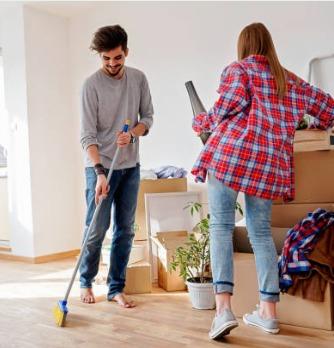 What is the landlord expecting?
Some landlords will conduct a routine professional cleaning in between tenants regardless, while other may expect your property to be ready for new tenants immediately. If your landlord isn't expecting much, a few hours of hard labor might suffice. However, if your property is getting a "white glove inspection" it might be best to hire moving cleaners to help you.
What are your time constraints?
Move out cleaning usually needs to be done when a property is completely empty and can take up to a full day or more, depending on how big and dirty your commercial or residential property is. If you have the hours to put towards cleaning your old property and cleaning a new one, opting to DIY can save you cash. If you simply don't have the time, consider calling a professional moving cleaning service.
Do you enjoy cleaning?
Moving cleaning crews will have the know-how, equipment and supplies for taking on your move out cleaning, but if you already possess these assets, you may not have an issue getting the work done yourself.
Commercial Moving Cleaning Services
Moving into a residence is stressful, but not as time consuming and stressful as a commercial move. This fact should give you some perspective: the average weight of items moved by one house move is about 6000 pounds – the weight of an average-sized elephant. A commercial move can approach two, even three elephants. If you have determined that you'd like professional help with commercial moving cleaning, here is how to find the ideal cleaning company for you:
Do Your Research:
In your search for a commercial moving cleaning company, look for businesses with a good reputation. The average cleaning company loses up to 55% of its total customer base every year because of a lack of service quality or simple non performance. Look in to trusted review sites, check in with the BBB, and ask friends and families for suggestions.
Communicate Effectively
Tell the company you are getting a quote for what you need to have clean, any problem areas and the square footage of your property. Ask the company representative how many cleaners will they send at one time, how long they believe it will take and what time of day the cleaners would arrive.
Find Out What Supplies They Use to Clean
If you can, choose a company that uses green cleaning agents over traditional ones. Commercial property renters should remember that using fewer toxic substances in the area reduces the risk of injury and damage. The chemicals found in caustic cleaning products can trigger breathing problems, nausea, headaches and other ailments that lead to less productivity and more missed work days. By choosing a company that uses less toxic cleaners, you are doing your part to improve the air quality tenfold.
---
Move In and Move Out Cleaning Services – Commercial Facilities that We Clean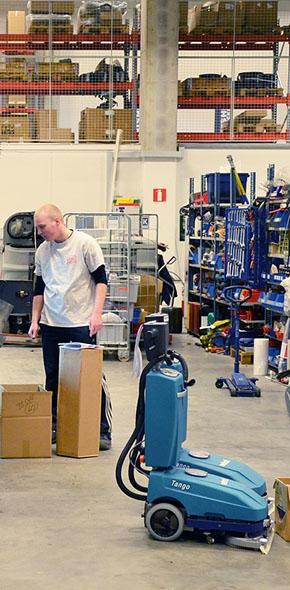 General Offices
Multi-Tenant Facilities
Churches and Religious Facilities
Auto Dealerships
Accountant and Insurance Offices
Medical Offices and Hospitals
Fitness Centers
Property Managed Buildings
Manufacturing Plants and Warehouses
Childcare and Elderly Care Facilities
Shopping Malls and Strip Malls
Commercial Services Include and not limited to:
High Dusting
Mopping and sweeping hard floor areas
Maintaining and cleaning front entrance areas
Thoroughly sanitizing and cleaning restrooms
Thoroughly dusting horizontal surfaces
Sanitizing and cleaning the kitchen
Emptying and recycling trash receptacles
Cleaning the exterior and interior of windows
Construction clean-ups
Initial or final cleanup
Carpet cleaning program
Environmentally-friendly cleaning solutions
Pressure washing
Waxing, power scrubbing, buffing, stripping
Our Typical Clients Are:
Business owners moving out of a commercial property
New business owners buying a facility for the first time
Companies moving from an old property to a new one
---
Move in House Cleaning and Move Out Cleaning – Residential Services
Although residential properties are typically smaller than the average commercial unit, having a clean property to move in and obtaining your security deposit back are just as important to you. Here are some of the residential moving cleaning services we provide: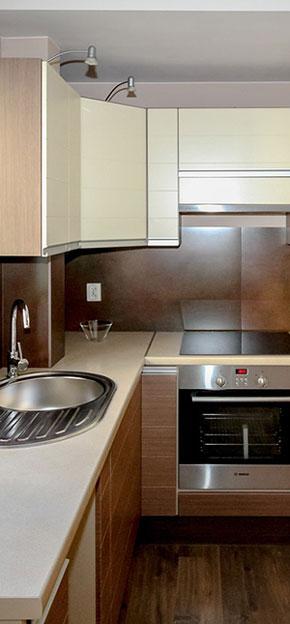 For the bathroom:
Shower walls, tubs, sinks, faucets and counter tops disinfected, cleaned and shined
Vanity lights are cleaned
Outside and inside of the toilet bowl cleaned, shined and disinfected
Mirrors shined and cleaned
Cabinet doors and handles cleaned, inside of cabinets cleaned
For the Kitchen:
Sinks and faucets cleaned, shined and disinfected
Backsplash and Countertops cleaned
Inside and outside of cabinets and drawers cleaned
Outside of large appliances cleaned
Inside the microwave, refrigerator and oven.
Sweep and mop hard surface floors, vacuum carpets and rugs
Interior glass, blinds, baseboards, ledges cleaned
Dusting
For the Bedroom and Common Living Areas:
Dust ceiling fans, light fixtures and cobwebs
Clean the blinds
Clean interior glass – windows, mirrors, doors, etc
Trimwork and molding cleaned, lightswitch and outlet covers cleaned
Dust intake vents and air return vents
Sweep and mop hard surface floors, vacuum carpets and rugs
Moving Cleaning – What to Expect from Interworld Cleaning Services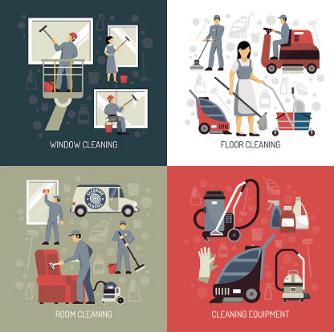 We have a thorough screening process for each employee we hire
We use high-level, time tested training programs for all of our professional cleaners
We are bonded, licensed and insured.
We have exceptional customer reviews. The proof is in the pudding!
How You Can Expect Us to Work
A supervisor will be onsite
Free, no obligation quote
Work in teams for efficiency
We bring all equipment and supplies to you
What Sets Us Apart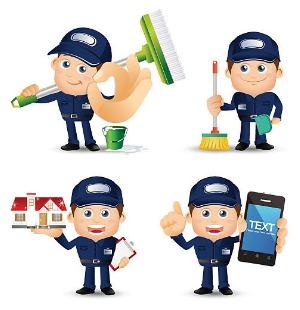 Select and Customize with us
Pick and choose which cleaning package works best for your home or business, and your bottom line. Need to dust ceiling fans, sills, ledges, bulbs and baseboards but not keen on cleaning your floors? No problem. If our move in/move out cleaning package doesn't suit your needs 100% you always have the option of customizing your own personal package (at an extra cost).
Let Us Work Around Your Schedule
To ensure that your day to day business isn't affected, we offer services around the clock. Have a general contractor or property manager with time constraints? We'll work with them too to ensure you get the schedule that suits your business or personal needs best.
---
We believe that moving doesn't have to be quite as stressful, that with the correct tools and resources, you can simplify the process. We'd like to help you do just that. Contact us today for a free quote.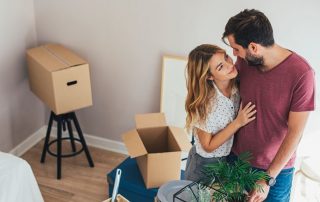 Moving is both a stressful and exciting time in anyone's...
Read More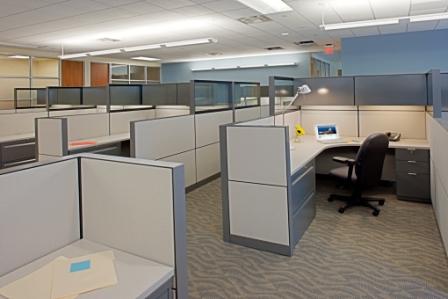 Commercial spaces need to be flexible in terms of movement....
Read More