At Interworld Cleaning, we specialize in construction cleaning services.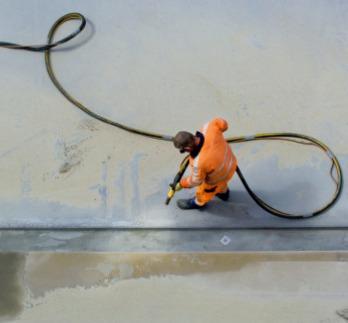 We want construction workers to get back to working ON their business after they finish construction, not working IN their business, saddled down with post construction cleaning.
This type of cleaning can consume hours a day you could be devoting to making your customers happy or finding more construction work. Meanwhile, residential occupants should be spending their time enjoying their new or renovated home.
Wouldn't it be nice if you could find a reliable a professional home cleaning after construction team to do the dirty work for you?
INTERWORLD CLEANING: YOUR PARTNERS IN GRIME
We are proud to say that experience, collaboration and efficiency is our key to success. Let us put that finishing touch on the construction work you have spent your hard-earned money and time on, making it sparkle and pleasing the property occupants. We know that once your new home is finished with construction or renovation, you want it ready for occupancy as soon as possible with
post construction building cleaning
. But wherever construction is going on, there's going to be an enormous mess for someone to clean up. That person can be you, or it could be the team at Interworld Cleaning.
COMMERCIAL CONSTRUCTION CLEANING SERVICES
Thorough. Detailed. Done.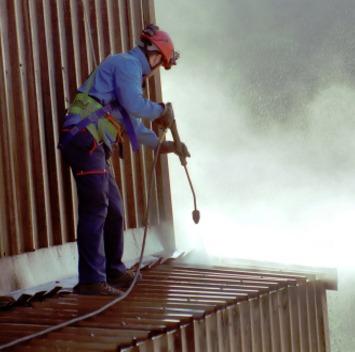 Anyone in the industry realizes that business properties are sold, modified and renovated every day.
Commercial construction cleaning
has its own requirements and necessitates special care to ensure that the job is done right. This type of cleaning is a highly specialized task, and we understand that every client has different needs. We start from the ground up in our pre-construction cleaning stage – before anyone sets foot on the worksite — and finish after it is full of dust and debris. We follow every step on our
post construction cleaning checklist,
but in addition, we tailor construction clean up to each customer's needs. We know the processes, the requirements and the forms (purchase orders, service agreements, W-9s, to name a few) that you need and that we use to cater our services to your specific requirements.
We are skilled enough to offer our expertise to all business sectors no matter what the annual turnover is, the size of the workforce, or the magnitude of the operating area. Due to the variety of clients we have had, we are experienced with working around your schedule and work brilliantly with the schedules of your architects, building managers and developers. And of course, our postconstruction cleaning rates are more than fair.
INDUSTRIAL CONSTRUCTION CLEANING SERVICES
Responsible. Reliable. Proficient.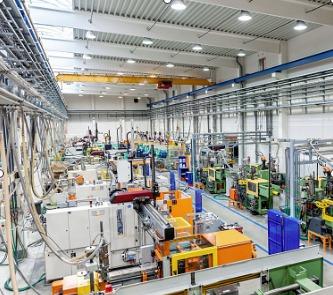 As production technology evolves, industries are constantly renovating and expanding – meaning more construction work. And more cleanup. This type of construction leaves an incredible amount of debris and rubbish behind. This means discomfort, unhealthy working conditions, and even a threat to employee safety. As this is the case, the government is cracking down on industrial construction cleanup. Every day in this demanding industry, more emphasis is placed on cleaning industrial waste in a responsible manner. That's why we use the most modern equipment to do the job right, and do a host of cleaning tasks running the gamut from cleaning sophisticated machines to day to day vacuuming services.
We take the time to keep your machinery and production floor in pristine condition so that it can be used for other business processes. Thanks to our experience and attention to detail, you can rest assured there will be no damage or deformation to your machinery.
RESIDENTIAL CONSTRUCTION CLEANING SERVICES
Accommodating. Adept. Dependable.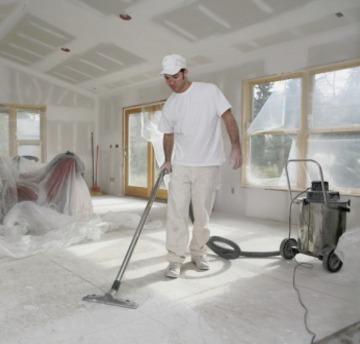 We are ready to take care of your
new home construction cleaning services
from pre-construction to post-construction. Home remodeling is a messy job: furniture and fixtures get moved, structures are broken down while new ones are built to replace them. Your new construction beautifies homes but debris and dust can put a damper on the construction job, necessitating
house cleaning after construction
.
Cleaning new construction homes
should not be a family affair! Home occupants deserve to kick back and enjoy the new renovations they have invested in, not get down and dirty with
new construction home cleaning
after the construction. And it is not the general contractor's job to thoroughly clean a house the way it needs to be! What's more,
residential cleaning after construction
requires skill and precision. You might even be wondering about all processes when
cleaning new construction homes
. Yes, common areas like floors, tables, shelves and ledges need to be thoroughly cleaned, but areas that typically evade attention like fans, floor registers, light switches and inside furniture drawers need to be cleaned hygienically.
Let us do this work for you with residential cleaning after construction. We have specialized residential cleaning construction equipment and the experience to leave a newly renovated home sparkling. We pledge to respect any occupant's privacy and never inconvenience visitors, tenants or customers. Because we believe in collaboration, we work around the needs of general contractors, property managers and their schedules, doing our best not to impact yours at all. Over three quarters of construction cleaning operations managers agree that keeping customers satisfied is their main concern when it comes to business growth. (
www.statista.com
)
WHAT SEPARATES US FROM THE REST:
OUR VISION: We consider ourselves to be an extension of your team. Your success is our success. We take pride in the work you've done and the work we do, and delight our clients every time by completing their task lists just the way they like – every time. We want to go above and beyond your expectations, and we use our experience to do this. OUR EXPERIENCE: With our experience we have cleaning down to a science. We've developed the most advanced, well thought out and tested methods to make your property sparkle. We monitor the progress of each cleaning progress – which means you will be satisfied and delighted. We keep you in the loop as well, which drives a cycle of performance improvement. OUR CUSTOMER SERVICE: We believe in active communication with our clients with a level of responsiveness unparalleled in the industry. To us, active communication just makes sense because it means we will do a better job. We take the time to clarify what your cleaning needs are to ensure every job is a job well done. We also inspect the work of our skilled employees, document your requests, and provide constant feedback. Should a special need arise, we are always accessible, and always enthusiastic about helping. OUR BEHIND THE SCENES WORK: Our supervisors closely monitor the quality of the cleaning we do to make sure everything is ticked off on your checklist perfectly, every time. We spend time choosing the most qualified and trustworthy employees, because that is important to us and to you. We use our experience to train our employees thoroughly, and our methodology is constantly evolving. Keeping abreast of industry trends and using the latest innovations to keep your property in pristine shape is what we are about.

For a free cleaning quote with more than fair new home construction cleaning rates, just fill out the short form on the right and one of our talented representatives will be in touch with you as soon as possible. Let us make your property sparkle and shine. You'll be happy you did.

Now, we don't like to brag,

so we will let our resume do it for us

. Satisfied clients include: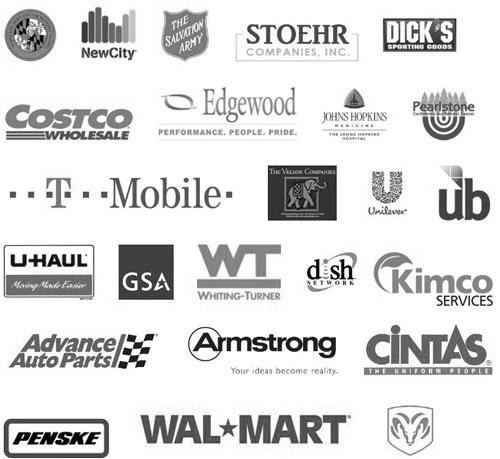 Whiting-Turner
Monday Properties
Costco
New City Construction
Many More Reputable Businesses
And we have served clients in the fields of:
Architecture
Development
General Contracting
Building Management
Property Management
Real Estate
Retailers
Heavy Industry Manufacturers
Building and Condo Associations
Industrial Complexes
Interworld Cleaning is proud to offer our services in the Baltimore Metro Area, the state of Maryland and Washington DC.
Construction Cleaning Blog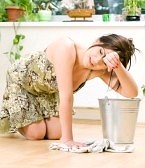 Residential Construction Cleaning IWC Interworld Cleaning would like to offer...
Read More